Published November 21, 2018
7 Things We're Thankful for in 2018
Happy Thanksgiving!
We have so much to be thankful for.
We love this season as we rest in the shared hope we have in Jesus. He is the reason for everything we do, and the reason so many of you have joined in the efforts to equip leaders for their Grander Vision, and spread hope across the globe.
Your partnership, prayer and faithful support are some of the biggest reasons why we are able to celebrate.
It's humbling to see how God speaks through this event. We've heard so many stories about how churches are being revitalized, people are growing closer to God, leaders are being encouraged and empowered, the poor are being cared for, relationships are being healed, businesses are giving back and communities are being transformed.
Your partnership, prayer and faithful support are some of the biggest reasons why we are able to celebrate. We have so much to be thankful for.
1. Thank you to the 2018 Summit Faculty
Thank you for your teaching, encouragement, challenge and inspiration. Thank you for the impact you've had on more than 400,000 leaders all around the world. You may never know how much you have blessed a leader, or even an entire country. Thank you!
2. Thank you to our Summit Host Sites in the U.S., and across the globe
Do you know more than 1,400 cities around the world host the Summit? This is no small feat. Without the pastors, church staff, event managers, promotional strategists, marketing managers, producers, technical directors and so many others (most of them volunteers!), the Summit would not have been delivered to encourage and inspire hundreds of thousands of leaders this year. It is a great honor to partner with these leaders and change agents as they seek to transform their cities and their countries. Thank you!
3. Thank you to our Volunteers
Thousands of volunteers in the U.S. and around the world make the Summit possible. In addition to their regular jobs, many of them sacrifice their time and dedicate it to serving leaders at the Summit by directing traffic, providing resources, serving food, opening doors or even executing the entire event for their city. You may never know the lives you've touched by putting a servant's towel over your arm. What an honor to serve with you. Thank you!
4. Thank you to our Attendees, the transformation agents
In 2018, more than 400,000 leaders will have attended the Summit—each one of them representing a life of beautiful influence. Your life and leadership are so valuable. We are so thankful to leaders like you who want to better themselves to better our world. Thank you for embracing your leadership calling!
5. Thank you to our Prayer Warriors
Thousands of prayer warriors around the world have lifted this year up in prayer—from the uphill battles to the triumphant celebrations. Thank you for your dedication to surrounding Willow Creek Association and The Global Leadership Summit in prayer. It is so important that we continue to come back to God for our strength, encouragement and wisdom. God has done miracles through us and in spite of us. Thank you!
6. Thank you to our Donors and Partners
As the Summit has grown internationally, so has the need for funding to give leaders in under-resourced regions access to world-class leadership tools. More than 50 percent of the countries we're in require additional support – many of them often facing difficult circumstances of poverty, persecution or corruption.
Thank you to our donors who have given gifts both large and small, sacrificing their own resources to empower and encourage leaders around the world. You may never know the depth of your impact. Thank you!
7. And last but certainly not least, we are thankful to God
For giving us the incredible opportunity to join Him in this ministry of serving leaders around the world. His love and goodness is the reason we do what we do.
Thank you! Happy Thanksgiving to you and your families!
We welcome and encourage comments on this site. There may be some instances where comments will need to be edited or removed, such as:
Comments deemed to be spam or solely promotional in nature
Comments not relevant to the topic
Comments containing profane, offensive, or abusive language
Anonymous comments
If you have any questions on the commenting policy, please let us know at heretoserve@globalleadership.org
Equip, encourage & inspire global leaders with a gift today
When you give to the Global Leadership Development Fund, your gift inspires and equips Christian leaders, facilitating transformation in some of the world's most challenging environments.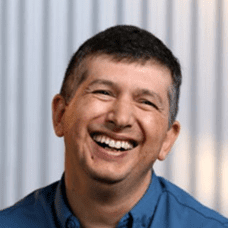 "Without your heart for giving, we could not have had the GLS in many countries like Bolivia, Ecuador, Cuba, Chile, Peru and others in the rest of Latin America."
Carlos Arroyo, South America