Professor
| Harvard Business School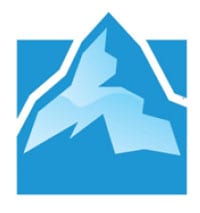 GLN Staff Writer
| Globalleadership.org/Summit
Dr. Francesca Gino on the Key to Doing Your Best at Work—GLS21 Faculty Spotlight
Published May 13, 2021
We're excited to welcome professor at Harvard Business School, Dr. Francesca Gino to The Global Leadership Summit stage in 2021!
As a thought leader and award-winning researcher in the field of productivity, creativity and organizational psychology, her leadership insights will give you a fresh perspective and challenge your thinking on how to find fulfillment in your work.
Honored as one of the world's Top 40 Business Professors under 40 and one of the world's 50 most influential management thinkers by Thinkers50, she is known for her research on rebel talent. In her latest book, Rebel Talent, she shares her research behind why it pays to break the rules at work and in life. "Rebels are often labeled as the troublemaker, the outcast, the contrarians—the people who create trouble, often for no good reason," says Dr. Gino. "But we have that wrong! Rebels are also the people who create positive change in the world and in organizations."
Rebels are also the people who create positive change in the world and in organizations.
We're looking forward to learning from Dr. Gino's wealth of insight coming up at The Global Leadership Summit on August 5-6, 2021. Get your tickets and mark your calendars, and until then, enjoy the excerpt below from The Harvard Gazette, featuring a conversation with Dr. Francesca Gino about the key to doing your best at work.
Key to doing your best at work? Be yourself (no, really).
Today, the most innovative leaders aren't the conformers. They're the bold individualists who carve their own paths. […]
Research shows being true to who you are leads to greater professional performance and personal satisfaction and if companies are serious about increasing diversity and inclusion, encouraging everyone to bring their individuality and unvarnished opinions with them is a good start.
Gino, who studies innovative leadership and wrote a 2018 book on successful rulebreakers, "Rebel Talent," spoke with the Gazette about what it means to be authentic at work and why it matters. […]
GAZETTE: How does authenticity affect someone's work life?
GINO: I've done quite a bit of research on authenticity inside of organizations. Here are a few that are surprising to people: One is authenticity benefits how we perform. One of the studies that I've done with a few colleagues shows that people doing an interview, if they are more authentic, which might mean answering questions by bringing forward the real you versus not, end up being more likely to get the job. We have data on entrepreneurs pitching ideas to venture capitalists: If your pitch is more genuine and authentic, you're three times more likely to get money for your venture. So, there's good evidence that authenticity helps, especially when compared to another strategy where you try to cater to the expectations of the other person. We also have evidence that authenticity allows you to engage with your job more deeply, [which means you're] more likely to stay with the organization and [also form] a deeper relationship with your colleagues. And I have research that shows that if you are among a minority and you're going through an experience where you are feeling excluded, authenticity actually can buffer against that experience. […]
GAZETTE: Steve Jobs, the late Apple co-founder, was reportedly pretty authentic at work and that obviously had a huge impact on the company's identity, its culture, and ultimately, its success. But lots of research shows that people in positions of power are given a lot more leeway to buck social norms than those with less status. Are there limits to who or how much authenticity to bring out? On the first day of a new job, how "badass" should you be?
GINO: What I love about this question is that I think it captures why it gets confusing when we think about authenticity. One, when we're authentic, we need to be filtering. It doesn't mean that if I love to wear my pajamas because I feel comfortable that I go to work in my pajamas. There's still judgment in terms of how to bring some of your talents forward. Also, being authentic doesn't mean that I fundamentally believe that my ideas are better than yours. We can have the courage to speak up and bring our ideas forward, but always in a respectful way. I think that we often associate the idea of a [badass] as a person who's loud and comes through and squishes others, but that's not the idea. It's more what we're picking up with it. And the reason why we used it in the course title is to say it requires courage. But that doesn't mean that we shouldn't be respectful of other people's views. And we should bring our ideas forward in a way that they are part of the conversation, but not necessarily stated as ours is the only voice that we should listen to. […]
Click here to read the full article in The Harvard Gazette >>
Get your tickets today and mark your calendars to hear more from Dr. Francesca Gino as well as 15+ diverse world-class faculty!
Never miss an inspiring leadership insight or the latest leadership news!
About the Author
Dr. Francesca Gino is a professor in the Negotiation, Organizations & Markets Unit at Harvard Business School recognized for her award-winning research and teaching on how to have more productive, creative and fulfilling lives. Dr. Gino has a diverse expertise on the psychology of organizations. She is a sought-after consultant and speaker—some of her clients include Disney, Goldman Sachs, Honeywell, Novartis, P&G, as well as the U.S. Military. Dr. Gino's research has been featured in The Wallstreet Journal, The Economist, Harvard Business Review, Financial Times, The New York Times, Newsweek, National Public Radio, Scientific American and Psychology Today. She has been honored as one of the world's Top 40 Business Professors under 40 and one of the world's 50 most influential management thinkers by Thinkers50. In Dr. Gino's latest book, Rebel Talent, she shares her research behind why it pays to break the rules at work and in life.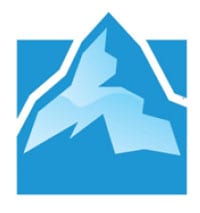 The Global Leadership Summit (GLS) is a two-day infusion of actionable leadership insights and inspiration broadcast to hundreds of host sites across the United States every August. In the following months, the GLS is translated, contextualized and hosted by local leadership committees at hundreds of locations across Africa, Asia, Latin America, Europe and the Middle East. This global event convenes a world-class faculty who share their distinct perspectives and expertise, inspiring and equipping people around the world with practical leadership skills that can be applied within their context, wherever they have influence, and used to empower positive transformation where it's needed most. Attracting an audience that represents various industries, including marketplace, non-profit, healthcare, education, government, ministry and corrections, the GLS has become a unique platform, unlike any other, bringing people together to not only empower better leadership within the organizations they represent, but in a growing number of cases around the world, this event also acts as a catalyst for organic local movements initiating systemic, city-wide change. What started as a single event back in 1990's, the GLS has grown to attract tens of thousands of people today.