Published April 16, 2019
GLS Update From Southeast Asia
TOPICS IN THIS NEWS UPDATE
Asia
Your support changes lives in Malaysia, Hong Kong, Philippines, Indonesia, Singapore, Myanmar, Thailand, Sri Lanka, Vietnam, Cambodia and Nepal.
You're making a difference in SE Asia and beyond!
All these countries and areas were represented as Summit team leaders from these 11 SE Asian locations gathered in Singapore last week for encouragement, equipping and training. I was grateful for the opportunity to participate in this experience personally and share our gratitude for these leaders who are expanding the GLS in key parts of Asia.
As the 2018-19 international Summit season moves toward conclusion, our global partners have produced more than 700 Global Leadership Summit events with close to 250,000 people attending. As our Asia leaders reported in, they shared story after story of transformation, growth and impact.
Part of the training is to help each country define clarity on why they engage in the Summit in their country and focus on the expected result. One of the days I sat at the table with the country leaders from Indonesia, Philippines and Myanmar. As we talked through why they do the Summit, these partners expressed their commitments, hopes and dreams:
As we talked through why they do the Summit, these partners expressed their commitments, hopes and dreams.
Indonesia: To raise value-driven leaders to influence society and fight social issues in the nation.
Indonesia is the fourth largest country in the world, and the largest Muslim population on the globe. Ronny shared how his team has a passion to help pastors stay focused and value-driven in this kind of environment, where there can be an influence for Jesus Christ, and offer an invitation into understanding God as a father who is personal and intimate.
Philippines: To influence change towards a unified, transformed, and progressive Philippines.
The Philippines is a collection of 7,000 islands divided into 12 regions. The majority of the population resides on 3 major islands. Sohl described how the GLS is helping to bring unity to this country and also positive change – especially in light of much corruption that is part of both the culture and the society.
Myanmar: To transform the younger people into leaders to transform the country.
Myanmar is a country that has lived the last 60 years under military rule. In this context, leadership tells you what to do, and if you step out of line, it can be painful, and even fatal. Giving courage to young people to begin to step up and lead is counter-cultural, and part of the vision that Lian is bringing to many cities and communities. A church planter who catalyzed a network of 50 new churches in Myanmar, Lian finds hope and shares that hope through the content and experience of the Summit in his country.
As we prayed for each other, encouraged one another, and brought clarity to the vision God has for their country, each country leader described the growth they are trusting God for in the GLS by 2020:
Indonesia – 12 GLS sites
Philippines – 15 GLS sites
Myanmar – 7 GLS sites
Each of these goals requires a significant work of the Holy Spirit in each country and through each of these leaders and their teams to see it realized. They also include ongoing resourcing, support, and help that we can provide through our International GLS team, and through you – leaders of influence and faith who see this vision and are willing to be used by God to see it expanded and multiplied.
Thank you for your continued partnership that touches and transforms lives.
As I listened to their accounts of Summits that are growing and reaching more and more people and having greater and greater impact in countries that daily face oppression, economic struggle, and distress, I reflected on so many of you who generously give and pray to support this training, to offer environments of encouragement, and to provide inspiration and hope that is founded on faith. Thank you for your continued partnership that touches and transforms lives.
You're making a difference in SE Asia and beyond! You are blessing to Ronny, Sohl, and Lian, and to thousands of influencers who are experiencing the power of God working through a Global Leadership Summit event, birthing grander visions and building courage in the hearts of emerging and established leaders around the world.
We welcome and encourage comments on this site. There may be some instances where comments will need to be edited or removed, such as:
Comments deemed to be spam or solely promotional in nature
Comments not relevant to the topic
Comments containing profane, offensive, or abusive language
Anonymous comments
If you have any questions on the commenting policy, please let us know at heretoserve@globalleadership.org
Equip, encourage & inspire global leaders with a gift today
When you give to the Global Leadership Development Fund, your gift inspires and equips Christian leaders, facilitating transformation in some of the world's most challenging environments.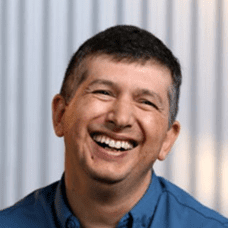 "Without your heart for giving, we could not have had the GLS in many countries like Bolivia, Ecuador, Cuba, Chile, Peru and others in the rest of Latin America."
Carlos Arroyo, South America