Published March 9, 2019
WCA Board of Directors Response to the IAG Report
On April 4, 2018, Bill Hybels stepped down as the Chairperson of the Board of Directors of Willow Creek Association (WCA), and stepped down as a participant in the 2018 Global Leadership Summit. This action was taken at that time in agreement between Bill Hybels and the Board of Directors and in response to public accusations and allegations.
Almost a year later, and following the recent report by the Independent Advisory Group (IAG), jointly commissioned by WCA and Willow Creek Community Church, there is more clarity regarding the accusations and actions that transpired over multiple decades, how they impacted staff and culture, and recommended response and actions moving forward.
We are grateful to the IAG for the time and commitment they gave to this effort, and the help and understanding they have provided through the presenting of their report.
The IAG was tasked with a scope of work that included the following:
1) Consider allegations related to Bill Hybels
2) Review the organizational culture of the church and association
3) Make recommendations to the church and association for future actions
The IAG members included: Jo Anne Lyon, General Superintendent Emerita of The Wesleyan Church, Margaret Diddams, Provost of Wheaton College, Gary Walters, past President of the Evangelical Covenant Church, and Leith Anderson, President of the National Association of Evangelicals.
The IAG established its own autonomy and had no formal connection with Willow Creek Association or Willow Creek Community Church. The various expenses of the IAG were funded from an external and anonymous source and neither the members, nor those providing information to the IAG, received any compensation.
We recognize we cannot change the events of the past, including the incidents of this past year, and those that transpired over multiple decades. We sincerely regret and grieve over all that has occurred, seeking forgiveness, and committing to pursue healing and reconciliation in the future. The pain that has been caused by past mistakes provides opportunities for God's mercy and grace to be extended and for the making of apologies and amends as part of the restoration process in moving forward.
In receiving and accepting the findings of the report, the WCA Board specifically acknowledges the conclusions that pertain to the Willow Creek Association:
• The purposes, missions, and responsibilities of Willow Creek Association and Willow Creek Community Church are distinctly different
• There was need for the WCA Board of Directors in 2014 to have taken greater responsibility to understand the nature and context of the allegations
• Disciplinary authority and jurisdiction rested with the church and no further action regarding Bill Hybels is suggested
• The organizational culture of the WCA was both positively and negatively impacted by the power, influence, and management of the founder
• The cultural issues identified are not necessarily pervasive in the future WCA culture
• The past ministry of the WCA should not be discounted or discredited; past mistakes and sins should not be denied or forgotten; and the significant and long-lasting good accomplished should be celebrated and perpetuated
Following these conclusions, the IAG also provided recommendations for the WCA Board that flowed from their review, discussions, and collective wisdom. These recommendations are received sincerely and with a desire to move with hope and healing into the future. They will be a critical part of our foundation for commitments we make as the Board of Directors moving forward:
1) We commit to continuing to prayerfully consider this report, receiving it with humility and using it in providing guidance for future direction.
2) Provide for those on our WCA team who have sought counseling as a result of this highly publicized crisis and conflict, which we already began doing in August 2018, prior to this report being issued. We commit to continuing to provide this assistance as requested for the purpose of offering help and healing and providing a caring community within the WCA family.
3) We remain committed to supporting, equipping, and empowering women at all levels of pastoral and organizational leadership. This has long been a commitment of the WCA and it is a value that we continue to pursue and engage. The Global Leadership Summit offers the only opportunity for leadership training and equipping for women in many countries across the globe. We believe that the church offers greater hope around the world when the gifts and contributions of women are celebrated and exercised within it.
4) We continue the process started in September 2018 to intentionally engage in a complete culture review of the WCA. While we recognize that policies alone do not ultimately control human behavior, we commit to complete this review that has focused on WCA staff conduct, travel policies, guidelines for how women and men work together, reporting structures for inappropriate behavior, and directives for staff discipline. In addition, we have spent time providing space for staff to communicate openly regarding how men and women work together – women with women, men with men, women and men. The completion of this work will also include further development on the process for any future investigations of senior staff and/or Board members, and also a third-party hotline for the purpose of reporting misconduct. Inclusive with future policies will be guidance that helps staff appropriately engage in confrontation and conflict, with biblical insight and understanding.
5) We commit to the strengthening of our digital safeguards and guidelines, including the establishment of an email retention policy that further ensures confidentiality concerns while maintaining record retention.
We also want to restate where we have already publicly expressed remorse and regret prior to the 2018 Global Leadership Summit that we should have showed more support to the women who subsequently came forward with their concerns. For that we are deeply sorry.
Also, on March 22, 2018, we should have exercised greater care in our communication to host sites that included links to both the Chicago Tribune article and to the church website. For the WCA, the majority of the information reported in the initial Chicago Tribune article was previously unknown to our Board and staff. Without awareness of the accusations and allegations in advance, the only intention in providing any of the links in our communication was to pass along the limited information available. It was not intended to be an endorsement or support of the content on those links. Sadly, some of this information was harmful and hurtful, and impacted the reputation of other ministries and their leaders. We are truly sorry for the results of this action.
Finally, with regard to references in the report about certain compensation being given or owed to Bill Hybels, it is not in reference to his financial arrangement with the WCA. When Bill Hybels' resignation was executed on April 4, 2018, his contract with the WCA was terminated and compensation was paid only up until that time. No additional compensation was due or paid, nor were there any other arrangements with him requiring reimbursement by the WCA.
As a Board, we remain committed to our member churches, the Global Leadership Summit, and to God's call on our shared work and impact of the Summit around the world. God continues to be opening more and more doors as individuals are trained and equipped to realize their full leadership potential. The Global Leadership Summit continues to expand, grow, and multiply. We are thankful to our partners in North America and in more than 130 countries who are praying for us, supporting us, and who are engaged with us as part of how God is restoring and reconciling the world to himself through leaders who are preaching and teaching; showing compassion; and encouraging justice.
In trusting God's leading for our future, we seek to let love prevail. May it be the foundation of how we relate to one another as Christ followers. May it be the language from which we communicate with each other. May it be the base out of which we discover forgiveness and healing with each other as Jesus teaches and instructs. May we continue to go forward with a conviction that even in the midst of difficult circumstances, Christians can still let love prevail.
Serving Christ together,
WCA Board of Directors
We welcome and encourage comments on this site. There may be some instances where comments will need to be edited or removed, such as:
Comments deemed to be spam or solely promotional in nature
Comments not relevant to the topic
Comments containing profane, offensive, or abusive language
Anonymous comments
If you have any questions on the commenting policy, please let us know at heretoserve@globalleadership.org
Equip, encourage & inspire global leaders with a gift today
When you give to the Global Leadership Development Fund, your gift inspires and equips Christian leaders, facilitating transformation in some of the world's most challenging environments.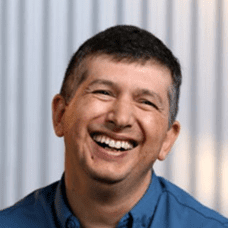 "Without your heart for giving, we could not have had the GLS in many countries like Bolivia, Ecuador, Cuba, Chile, Peru and others in the rest of Latin America."
Carlos Arroyo, South America