Published November 1, 2019
Pray For International Summit Events Reaching 85,000+ in November
Every Tuesday and Thursday morning at 8:30 am CST, our staff gathers together to pray for our partners across the globe.
Please join us in prayer as we lift up the international Summit events happening this month. Pray for God's anointing on every detail and that those who attend would leave feeling equipped, inspired and encouraged to lead the change they long for in their communities.
And if you have a prayer request, please share it with us in the comments. We would be honored to pray with you!
November 1
Pietermaritzburg, South Africa
Pretoria, South Africa
Bissau, Guinea-Bissau
Christchurch, New Zealand
Bamako, Mali
Lome, Togo
Abidjan, Ivory Coast
Ibadan, Nigeria
Copenhagen, Denmark
Bundaberg, Australia
Bensville, Australia
Buderim, Australia
Kampala, Uganda
Kakamega, Kenya
Makurdi, Nigeria
Porto, Portugal
Reykjavik, Iceland
Jaigaon, India
Pondicherry, India
Bauru, Brazil
Belize City, Belize
Portsmouth, United Kingdom and Ireland
Edmonton, United Kingdom and Ireland
Barquisimeto, Venezuela
Zapopan, Mexico
Adama, Ethiopia
Addis Ababa, Ethiopia
Palmerston North, New Zealand
Drachten, Netherlands
Karakol', Kyrgyzstan
Austin, United States
November 2
Magodo, Nigeria
Bandundu, Democratic Republic of the Congo
Palell, India
Imphal, India
Santa Ana, El Salvador
Hosana, Ethiopia
November 3
Kampala, Uganda
November 4
Harare, Zimbabwe
Tamale, Ghana
Puebla, Mexico
November 5
Jos, Nigeria
November 6
Midrand, South Africa
Witney, United Kingdom and Ireland
November 7
Cotonou, Benin
Thika, Kenya
Suva, Fiji
Campo Grande, Brazil
Jaragua¡ do Sul, Brazil
Campinas, Brazil
Diadema, Brazil
Campinas, Brazil
Stafford, United Kingdom and Ireland
Sao Paulo, Brazil
Montego Bay, Jamaica
November 8
Tampere, Finland
Seinajoki, Finland
Dessie, Ethiopia
Adama, Ethiopia
Hawassa, Ethiopia
Dire Dawa, Ethiopia
Pretoria, South Africa
Niamey, Niger
N'Djamena, Chad
Dakar, Senegal
Kenema, Sierra Leone
Calabar, Nigeria
Lagos, Nigeria
Uyo, Nigeria
Terrassa, Spain
Mildura, Australia
Mount Louisa, Australia
Sandakan, Malaysia
Jinja, Uganda
Bulawayo, Zimbabwe
Strasbourg, France
Jalingo, Nigeria
Mende, Nigeria
Zaria, Nigeria
Kitale, Kenya
Riga, Latvia
Hradec Kralove, Czech Republic
Abeokuta, Nigeria
New Taipei City, Taiwan
Kolkata, India
Seringueiras, Brazil
San Salvador, El Salvador
Quetzaltenango, Guatemala
San Pedro Sula, Honduras
Bristol, United Kingdom and Ireland
Cambridge, United Kingdom and Ireland
Milton Keynes, United Kingdom and Ireland
La Molina, Peru
La Paz, Bolivia
Cochabamba, Bolivia
Barquisimeto, Venezuela
Cancun, Mexico
Durango, Mexico
Addis Ababa, Ethiopia
Almaty, Kazakhstan
Bishkek, Kyrgyzstan
November 9
Brownsville, United States
Kimberly, South Africa
Kampala, Uganda
Winneba, Ghana
Bratislava, Slovakia
Baguio, Philippines
Kolkata, India
Dimapur, India
Pune, India
Trinidad, Bolivia
November 12
Obuasi, Ghana
Kathmandu, Nepal
Hubli, India
Karagandy, Kazakhstan
November 14
Bo, Sierra Leone
Gombe, Nigeria
Norwich, United Kingdom and Ireland
Auckland, New Zealand
November 15
Krakow, Poland
Douala, Cameroon
Ouaga, Burkina Faso
Nzenekore, Guinea-Conakry
Duloa, Ivory Coast
Lagos, Nigeria
Kinshasa, Democratic Republic of the Congo
Gweru, Zimbabwe
Hradec Kralove, Czech Republic
Eket, Nigeria
Ibafo, Nigeria
Taitung City, Taitung County, Taiwan
Nazareth, Israel
Umuarama, Brazil
Porto Velho, Brazil
Santo Domingo, Dominican Republic
Sonsonate, El Salvador
Villa Nueva, Guatemala
Managua, Nicaragua
Cheltenham, United Kingdom and Ireland
San Fernando de Apure, Venezuela
Medellin, Colombia
Oradea, Romania
Tallinn, Estonia
Shanghai, China
Rotterdam, Netherlands
Nur-Sultan, Kazakhstan
Satpaev, Kazakhstan
November 16
Bissora, Guinea-Bissau
Lagos, Nigeria
Santiago, Chile
HO, Ghana
Cakovec, Croatia
Kochi, India
Udupi, India
Beijing, China
November 18
Mogok, Myanmar
November 19
Petropavlovsk, Kazakhstan
November 20
Moscow, Russian Federation
November 21
Freetown, Sierra Leone
Benue, Nigeria
NayPyidaw, Myanmar
Joao Pessoa, Brazil
Brasa­lia, Brazil
Bujumbura, Burundi
Tirana, Albania
November 22
Helsinki, Finland
Warszawa, Poland
Bamenda, Cameroon
Gadmau, Ivory Coast
Bratislava, Slovakia
Nakuru, Kenya
Kisumu, Kenya
Zagreb, Croatia
Vilnius, Lithuania
Hualien City, Hualien County, Taiwan
Escuintla, Guatemala
Flores Petan, Guatemala
Puerto Barrios, Guatemala
Antigua, Guatemala
Tegucigalpa, Honduras
Callao, Peru
Cabimas, Venezuela
Punto Fijo, Venezuela
Caracas, Venezuela
Oruro, Bolivia
Guayaquil, Ecuador
Timeoara, Romania
Piedras Negras, Mexico
Queretaro, Mexico
Aalsmeerderbrug, Netherlands
Kostanay, Kazakhstan
Chelyabinsk, Russian Federation
Skopje, North Macedonia
Bethlehem, Palestine
Boston, United States
November 23
Abuja, Nigeria
Lagos, Nigeria
Concepcian, Chile
Charleroi, Belgium
Kohima, India
Mysuru, India
Sivakasi, India
Goa, India
Novi Sad, Serbia
November 26
Kaduna, Nigeria
Pokhara, Nepal
Madurai, India
Aktau, Kazakhstan
November 28
Akosombo, Ghana
Meru, Kenya
November 29
Guinea Bassau, Guinea-Bissau
Yaounde, Cameroon
Bamako , Mali
Kuching, Malaysia
Lagos, Nigeria
Lviv, Ukraine
Tainan City, Taiwan
Vyara, India
Nebaj, Guatemala
Estela, Nicaragua
Maracaibo, Venezuela
Puerto Ordaz, Venezuela
Valencia, Venezuela
Semarang, Indonesia
Pavlodar, Kazakhstan
Uralsk, Kazakhstan
St. Petersburg, Russian Federation
San Juan Dela Maguana, Dominican Republic
Gros Islet, Saint Lucia
November 30
Conceptian, Chile
Linares, Chile
Heverlee, Belgium
Kohima, India
Kappam, India
Kochi, India
Hyderabad, India
Chillain, Chile
We welcome and encourage comments on this site. There may be some instances where comments will need to be edited or removed, such as:
Comments deemed to be spam or solely promotional in nature
Comments not relevant to the topic
Comments containing profane, offensive, or abusive language
Anonymous comments
If you have any questions on the commenting policy, please let us know at heretoserve@globalleadership.org
Equip, encourage & inspire global leaders with a gift today
When you give to the Global Leadership Development Fund, your gift inspires and equips Christian leaders, facilitating transformation in some of the world's most challenging environments.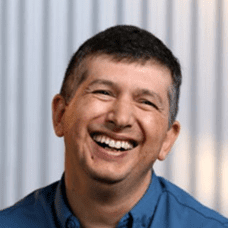 "Without your heart for giving, we could not have had the GLS in many countries like Bolivia, Ecuador, Cuba, Chile, Peru and others in the rest of Latin America."
Carlos Arroyo, South America