Published November 6, 2018
This Week's GLS Events & Prayer Requests
Every Tuesday and Thursday morning at 8:30 am CST, our staff gathers together to pray for our partners across the globe.
Please join us in prayer as we lift up the international Summit events happening this weekend. Pray for God's anointing on every detail and that those who attend would leave feeling equipped, inspired and encouraged to lead the change they long for in their communities.
And if you have a prayer request, please share it with us. We would be honored to pray with you!
November 7
Witney, United Kingdom and Ireland
Diadema, Brazil
Campo Grande, Brazil
Chandigarh, India
Nagpur, India
Mbabane, Swaziland
We have a leadership crisis in Swaziland. We are in a very difficult position economically. We are also struggling spiritually. There is an "orphan heart" we struggle with in our nation. We are not just dealing with physical orphans as a result of HIV and AIDS* where many parents are dying as a result of this pandemic, we're also struggling spiritually as psychological and emotional orphans. Young people and adults are struggling with an orphan heart; it is fatherless generation. This is a big struggle for us in our country.
November 8
Bayelsa, Nigeria
Erseka, Albania
Meru, Kenya
Kitale, Kenya
We're praying for a movement of leaders in Kenya who view people as men and women created by God. As leaders, we are here to serve so people can achieve their God-given calling.
November 9
Pretoria, South Africa
Zagreb, Croatia
Ouaga, Burkina Faso
Ouagadougou, Burkina Faso
Aberdeen, United Kingdom and Ireland
Cambridge, United Kingdom and Ireland
Preston, United Kingdom and Ireland
Milton Keynes, United Kingdom and Ireland
Orpington, United Kingdom and Ireland
Cocody, Ivory Coast
Lome, Togo
Uyo, Nigeria
Kohima, India
Taraba, Nigeria
Jalingo, Nigeria
All throughout our history in Nigeria, we have experienced a persistent leadership crisis where leaders 'seek to be served' rather than 'seek to serve.' Until now, the political class of leaders epitomized this kind of leadership, preferring to use their titles as tools of oppression by laying claim to exorbitant allowances and furnishing extravagant lifestyles at the expense of the people they were to lead. Unfortunately, these same issues began to bleed into the body of Christ. Each year, as we were exposed to the subject of 'servant leadership' at the Summit, the excesses and weaknesses of our system became apparent. This led to a paradigm shift  and a renewed vigor towards attaining higher leadership capacity to project the dignity of the body of Christ in Africa. Please pray for this movement.
Terrassa, Spain
Taipei, Taiwan
Lagos, Nigeria
Yaounde, Cameroon
Dakar, Senegal
Bethlehem, Palestine
Our country has experienced more than 70 years of conflict, war and uprisings. There is no peace in the region. Directly working with growing leaders, establishing the church and impacting the community requires experience and a lot of heart to reach out to our nation. We are set in the place where Christianity was born, but sadly there are few Christians. I want to impact my nation for Christ. I believe we can reach millions out of this small place in Bethlehem.
Sao Fidelis, Brazil
Wellington, New Zealand
Tampere, Finland
Riga, Latvia
Eket, Nigeria
San Salvador, El Salvador
Drachten, Netherlands
Mysore, India
Kolkata, India
Cochabamba, Bolivia
La Paz, Bolivia
Maracaibo, Venezuela
My dream is to be able to impact the lives of at least 100,000 Venezuelan and world leaders who can learn, live and lead others towards leadership principles. I pray their influence on society through principles and values based on the bible, can raise a generation that manages to govern with the fear of God in all spheres of influence.
N'Djamena, Chad
Strasbourg, France
Bo, Sierra Leone
Bishkek, Kyrgyzstan
Brownsville, United States
Escuintla, Guatemala
Quetzaltenango, Guatemala
There are a lot of bad things happening in my country right now. There's a lot of poverty, corruption and violence. But I have a dream. Maybe it's just in our minds right now, but there is a Guatemala we want. And I know if we follow Jesus and His example, we can change our environment one person at a time, one action at a time. We can change our Guatemala.
Mende, Nigeria
Puerto Barrios, Guatemala
San Miguel, El Salvador
San Pedro Sula, Honduras
Almaty, Kazakhstan
Piedras Negras, Mexico
Puebla, Mexico
Zapopan, Mexico
November 10
Puente Alto, Chile
Lagos, Nigeria
Santiago, Chile
Madurai, India
Ulaanbaatar, Mongolia
Shanghai, China
Hradec Kralove, Czech Republic
Matadi, Democratic Republic of the Congo
My dream is to see a new generation of leaders transforming the church, city and country for the better. The GLS has helped shed light on my vision that has felt somewhat blurred. The light has helped me overcome obstacles in order to accomplish my dream!
November 11
Seringueiras, Brazil
November 13
Antananarivo, Madagascar
We welcome and encourage comments on this site. There may be some instances where comments will need to be edited or removed, such as:
Comments deemed to be spam or solely promotional in nature
Comments not relevant to the topic
Comments containing profane, offensive, or abusive language
Anonymous comments
If you have any questions on the commenting policy, please let us know at heretoserve@globalleadership.org
Equip, encourage & inspire global leaders with a gift today
When you give to the Global Leadership Development Fund, your gift inspires and equips Christian leaders, facilitating transformation in some of the world's most challenging environments.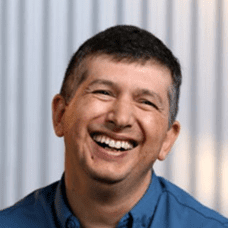 "Without your heart for giving, we could not have had the GLS in many countries like Bolivia, Ecuador, Cuba, Chile, Peru and others in the rest of Latin America."
Carlos Arroyo, South America