Published October 23, 2018
This Week's GLS Events & Prayer Requests
Every Tuesday and Thursday morning at 8:30 am CST, our staff gathers together to pray for our partners across the globe.
Please join us in prayer as we lift up the international Summit events happening this weekend. Pray for God's anointing on every detail and that those who attend would leave feeling equipped, inspired and encouraged to lead the change they long for in their communities.
And if you have a prayer request, please share it with us. We would be honored to pray with you!
October 24
Vila Velha, Brazil
October 25
Inglewood, Australia
Cotonou, Benin
Ilorin, Nigeria
Pray for the Church to remain steadfast in the face of insurgent attacks.
Belem, Brazil
Lauro de Freitas, Brazil
Guatemala City, Guatemala
Kingston, Jamaica
Pray for our leadership in the area of marketing to gain sponsors and attendees. We host a great event, but we'd like more leaders to be a part of it. 
Indaiatuba, Brazil
Sao Paulo, Brazil
Port of Spain, Trinidad and Tobago
October 26
Pietermaritzburg, South Africa
Bloemfontein, South Africa
Goodwood, South Africa
Klerksdorp, South Africa
Knysna, South Africa
Durban, South Africa
Launceston, Australia
Aberfoyle Park, Australia
Orange, Australia
I want people to experience just how deeply loved they are by God. I think when we know our identity as sons and daughters of God, it changes and reshapes everything in our world. My dream for our church is that it would be a church that transforms our city and our nation—one changed life at a time.
Sandnes, Norway
Kristiansand, Norway
Port of Spain, Trinidad and Tobago
Edinburgh, United Kingdom and Ireland
Yopougon, Ivory Coast
Guinea, Guinea-Bissau
Ifo, Nigeria
Lagos, Nigeria
Lafia, Nigeria
Please pray for security and a great election season. Pray also that none of our events will be affected by the elections. Pray for peace.
Copenhagen, Denmark
Woliso, Ethiopia
Hawassa, Ethiopia
Bahir Dar, Ethiopia
Addis Ababa (English), Ethiopia
Lagos, Nigeria
Nazareth, Israel
The grander vision for us as a group is to keep on going with the mission that God started here 2000 years ago through Jesus. It's very easy to drift away because of the difficulties and tension here; many Christians are actually leaving the country because of it. But we want Christians to know their calling as ambassadors for Jesus, as witnesses for Jesus, in his own hometown.
Kota Kinabalu, Malaysia
Palmerston North, New Zealand
Nassarawa, Nigeria
Montego Bay, Jamaica
Dimapur, India
Kericho, Kenya
We're praying for a movement of leaders who view people as men and women created by God. As leaders, we are here to serve so people can achieve their God-given calling.
Quito, Ecuador
Barquisimeto, Venezuela
Ulaanbaatar, Mongolia
Sofia, Bulgaria
St. Petersburg, Russian Federation
This message about the Church being the hope of the world has been heard by the Russian-speaking world, and as a result, has inspired a lot of young leaders to build their churches. We are witnessing a revival.
October 27
Kimberly, South Africa
Wellington, New Zealand
Port Harcourt, Nigeria
Cagayan de Oro City, Philippines
My prayer is that you would continue to support us, and also partner and pray with us. I believe when the leaders of our country become better, our country can change. The Philippines can change when leaders become better.
Kosice, Slovakia
October 30
Dharan, Nepal
We welcome and encourage comments on this site. There may be some instances where comments will need to be edited or removed, such as:
Comments deemed to be spam or solely promotional in nature
Comments not relevant to the topic
Comments containing profane, offensive, or abusive language
Anonymous comments
If you have any questions on the commenting policy, please let us know at heretoserve@globalleadership.org
Equip, encourage & inspire global leaders with a gift today
When you give to the Global Leadership Development Fund, your gift inspires and equips Christian leaders, facilitating transformation in some of the world's most challenging environments.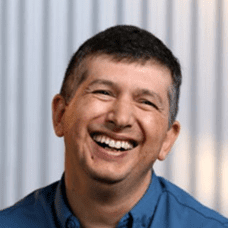 "Without your heart for giving, we could not have had the GLS in many countries like Bolivia, Ecuador, Cuba, Chile, Peru and others in the rest of Latin America."
Carlos Arroyo, South America