Published October 30, 2018
This Week's GLS Events & Prayer Requests
Every Tuesday and Thursday morning at 8:30 am CST, our staff gathers together to pray for our partners across the globe.
Please join us in prayer as we lift up the international Summit events happening this weekend. Pray for God's anointing on every detail and that those who attend would leave feeling equipped, inspired and encouraged to lead the change they long for in their communities.
And if you have a prayer request, please share it with us. We would be honored to pray with you!
October 31
Brasa­lia, Brazil
November 1
Hobart, Australia
Norwich, United Kingdom and Ireland
Undisclosed country in the Middle East
Varzea Grande, Brazil
Porto Velho, Brazil
My goal is to be a leader that influences people that will then in turn improve the world around them. Having God as the master of my life, I hope to bring greater impact to His Kingdom.  Above all else we are His instruments. Pray that others who attend the GLS in Brazil experience this truth as well!
Christchurch, New Zealand
Imphal, India
Suva, Fiji
November 2
Graaff-Reinet, South Africa
Emalahleni, South Africa
Mildura, Australia
Townsville, Australia
Bensville, Australia
Buderim, Australia
Oslo, Norway
Norway needs the GLS because Norway is a very secular society. I think we need to know that the church is the hope of our world. We need to see the needs of others and bring them to Church. I think GLS changes the hearts of people. And when you change hearts, you change minds and you change society.
Bristol, United Kingdom and Ireland
London Catford, United Kingdom and Ireland
Abengourou, Ivory Coast
Birmingham, United Kingdom and Ireland
Ibadan, Nigeria
Lagos, Nigeria
Kaohsiung, Taiwan
If we don't actively help our young people come into their own today, it will be our churches that will be falling tomorrow! Pray for the emerging leaders in our country.
Aarhus, Denmark
Windhoek, Namibia
We are a diverse country, and we see black and white people coming to the GLS together. Something amazing happens when we all worship together. Denominational barriers break down. One pastor from one denomination will go to the next, and just reach out their hand and say, 'We are in this together. We share the same vision.' Pray for unity.
Lekki, Nigeria
Dar es Salaam, Tanzania
Dire Dawa, Ethiopia
Addis Ababa (Amharic), Ethiopia
Adama, Ethiopia
Bantu, Tollee, Ethiopia
Calabar, Nigeria
Curitiba, Brazil
Lagos, Nigeria
Kakamega, Kenya
Medellin, Colombia
In Colombians, and in people all around Central America and South America, God has raised something in leaders, and the timing is right. The Summit is bringing insightful, intelligent people into the scene. I believe this is a key element for a transformation to take place. It's a window of opportunity. The resources that are invested in the Summit can change a whole nation!
Caracas, Venezuela
La Molina, Peru
Reykjavik, Iceland
Reykjavik, Iceland
Cana do Carajas, Brazil
Austin, United States
Bishkek, Kyrgyzstan
Kinshasa, Democratic Republic of the Congo
Our country is economically challenged, but with the GLS we can impact our surroundings with the knowledge and tools we receive. The GLS has inspired me with quality teaching, which has led to the transformation of my whole life, as well as the improvement of my ministry. My dream is to see a new generation of leaders transforming the church, city and country for the better.
Belize City, Belize
November 3
Banjul, Gambia
Linares, Chile
November 5
Sandakan, Malaysia
Mangalore, India
This is an answer to prayer for our city. We have been praying for training and equipment for the pastors.
Seremban, Malaysia
November 6
Wellington, New Zealand
We welcome and encourage comments on this site. There may be some instances where comments will need to be edited or removed, such as:
Comments deemed to be spam or solely promotional in nature
Comments not relevant to the topic
Comments containing profane, offensive, or abusive language
Anonymous comments
If you have any questions on the commenting policy, please let us know at heretoserve@globalleadership.org
Equip, encourage & inspire global leaders with a gift today
When you give to the Global Leadership Development Fund, your gift inspires and equips Christian leaders, facilitating transformation in some of the world's most challenging environments.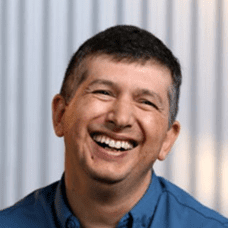 "Without your heart for giving, we could not have had the GLS in many countries like Bolivia, Ecuador, Cuba, Chile, Peru and others in the rest of Latin America."
Carlos Arroyo, South America