Published January 22, 2019
Upcoming GLS Events & Prayer Requests
Every Tuesday and Thursday morning at 8:30 am CST, our staff gathers together to pray for our partners across the globe.
Please join us in prayer as we lift up the international Summit events happening this weekend. Pray for God's anointing on every detail and that those who attend would leave feeling equipped, inspired and encouraged to lead the change they long for in their communities.
And if you have a prayer request, please share it with us. We would be honored to pray with you!
January 25
Fada N' Gourma, Burkina Faso
Tiruchirappalli, India
Thies, Senegal
Chernivtsi, Ukraine
One of the heritages we have from the former Soviet Union is the whole idea of leadership and what it looks like. According to that world view, leadership takes advantage of others. I think this is probably the most difficult thing we struggle with right now. And we will be struggling with this for the next generation or so. If you take that perspective, it's very challenging because people don't trust you. They have learned everyone is using them or abusing them. When you try to motivate them, or inspire them, they are always looking for some ulterior motive that you might have. The Summit taught us that leadership is about servanthood and giving back. Leaders have to give something. This is opposite to our thinking. But through GLS, we discovered that leadership is about what you give back.
Siliguri, India
Kolkata, India
Santiago, Panama
We want to keep the price accessible to pastors and leaders who usually do not earn much money. One of our strategies is trying to approach market place leaders and sponsors to help us with the costs. Please pray we can make the GLS accessible to everyone.
Falun, Sweden
Linkoping, Sweden
Orebro, Sweden
Toluca, Mexico
Ciudad de Mexico, Mexico
In the Latin American culture, especially in Mexico and Central America, women are not supposed to take any role in leadership. Only men. We want to break that. We want to leverage women's leadership and see more women taking leadership positions in all the fields.
January 26
Ibadan, Nigeria
Nigeria, like any other African country, has a leadership problem. Corruption is one of the major challenges we have in Nigeria. It is one of the reasons we have so much poverty. The quality of our nation depends on the quality of the leaders we are raising. To raise and multiply leaders will bring about a change in my community, my society and my country at large. The GLS has given us that platform and the resources to do that. This is the biggest desire of my heart.
Chennai – Central, India
Delhi, India
Malmo, Sweden
We welcome and encourage comments on this site. There may be some instances where comments will need to be edited or removed, such as:
Comments deemed to be spam or solely promotional in nature
Comments not relevant to the topic
Comments containing profane, offensive, or abusive language
Anonymous comments
If you have any questions on the commenting policy, please let us know at heretoserve@globalleadership.org
Equip, encourage & inspire global leaders with a gift today
When you give to the Global Leadership Development Fund, your gift inspires and equips Christian leaders, facilitating transformation in some of the world's most challenging environments.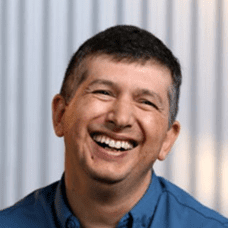 "Without your heart for giving, we could not have had the GLS in many countries like Bolivia, Ecuador, Cuba, Chile, Peru and others in the rest of Latin America."
Carlos Arroyo, South America