Published February 5, 2019
Upcoming GLS Events & Prayer Requests
Every Tuesday and Thursday morning at 8:30 am CST, our staff gathers together to pray for our partners across the globe.
Please join us in prayer as we lift up the international Summit events happening this weekend. Pray for God's anointing on every detail and that those who attend would leave feeling equipped, inspired and encouraged to lead the change they long for in their communities.
And if you have a prayer request, please share it with us. We would be honored to pray with you!
February 7
Matagalpa, Nicaragua
As a result of hosting the Summit, for the glory of our Lord, we are reaching our goals. And it's only the beginning of what God is doing in Nicaragua. Please pray for our event, and that it will raise up and inspire our leaders.
February 8
Bamako, Mali
Amman, Jordan
Thank you very much for your support and prayers, and every person who is trying to put a small seed in the GLS. Please pray for this event, those traveling here to attend, and that it will bless leaders from all sectors.
Ibadan, Nigeria
Ilaro, Nigeria
Ahmedabad, India
Mysore, India
Ludhiana, India
Secunderabad, India
Santa Clara, Cuba
The idea that the local church is the hope of the world really moved my heart to re-position Christian ministry in the critical place in our moment in history. Our focus is to bring together key leaders, pastors and church staff. We also want to bring together missionaries and leaders in small churches because that is where church growth is happening. We have passion for the church in Cuba. My grander vision is to be a country that is transformed as a whole.
Grand Bahamas, Bahamas
Nassau, Bahamas
A better Bahamas means leaders are accountable, and corruption is something of the past. It means laws would govern us in a way that requires more transparency, weeding out corruption. When I heard at the Global Leadership Summit that 40 percent of the revenues in developing countries go toward corruption, I was gripped. What if we could weed out that percentage and lower it significantly? So we are on the path of doing that! Please pray for us.
Maraba¡, Brazil
Distrito Nacional, Dominican Republic
Chihuahua, Mexico
Celaya, Mexico
February 9
Yamoussoukro, Ivory Coast
Ranchi, India
Guwahati, India
Kochi, India
Chengannur, India
Madurai, India
Alipurduar, India
Thessaloniki, Greece
Everyone can make an impact for God's kingdom. The Summit offers opportunities to understand that the role is more than going to church to hear a message. People of faith must take hold of God's power, teaching, training and apply tools to what God wants to do in the church and through the church to influence society. We need leaders who are not just commanders, but who encourage people, who help people and work as servants of God.
Tarija, Bolivia
Quezada, Costa Rica
We welcome and encourage comments on this site. There may be some instances where comments will need to be edited or removed, such as:
Comments deemed to be spam or solely promotional in nature
Comments not relevant to the topic
Comments containing profane, offensive, or abusive language
Anonymous comments
If you have any questions on the commenting policy, please let us know at heretoserve@globalleadership.org
Equip, encourage & inspire global leaders with a gift today
When you give to the Global Leadership Development Fund, your gift inspires and equips Christian leaders, facilitating transformation in some of the world's most challenging environments.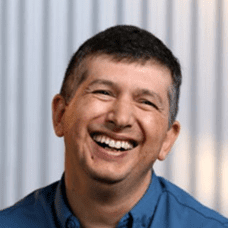 "Without your heart for giving, we could not have had the GLS in many countries like Bolivia, Ecuador, Cuba, Chile, Peru and others in the rest of Latin America."
Carlos Arroyo, South America