Published March 30, 2020
Grander Vision Takes Flame Within Prison Walls After the Summit
When The Global Leadership Summit and Prison Fellowship partnered to broadcast the Summit to prisoners, it was to give men and women who are incarcerated the tools they need to become effective leaders. In 2015, the Summit welcomed 1,500 prisoners in 11 U.S prisons. In 2019, the Summit was live-streamed to incarcerated men and women in 83 prisons.
Leadership matters—even in prison.
After the 2018 GLS, Alejandro found someone's notebook on the bookshelf at the prison, and became inspired with his own Grander Vision, even before ever attending the event! Read about his Grander Vision here.
We're excited that Alejandro was able to experience his first GLS in 2019! We recently received this letter of gratitude. We're grateful for Kingdom-minded leaders like Alejandro! Be inspired by the role you play in the lives of those like Alejandro.
I love the Global Leadership Network and everything you guys do.
I wanted to share with you that the Lord is richly blessing me and opening many opportunities to help and minister to others. One thing that has me in awe about The Global Leadership Summit is the outlook you carry—that including us prisoners in your mission is of great importance. Labeled as outcasts and menaces to society, you show by your efforts in making the events available to us that you see us as Christ sees us—valuable. That means so much. I speak on behalf of the entire facility that we were so excited and enthusiastic to be in attendance. My sister in another facility and fiancé in another, expressed the same attitude.
…you see us as Christ sees us—valuable.
Effective communication I know is vital to relationships. So, I greatly enjoyed Chris Voss' interview.
Though I learned incredible insight from all presentations, I feel the most impactful messages were the ones that incorporated Jesus Christ. Danielle Strickland captured my attention and delivered a powerful message on giving reverence to the Lord. In the program of character development I am in at the prison, not everyone is a believer. Like Mrs. Strickland, Christ being the center of my life, I cannot exclude Him from anything I do. Many times, in my role as a leader in the program, I am asked to keep silent about my faith or exclude Christ in situations so as not to offend others, yet I cannot and will not. I will sell out for my vision and I will praise the one who gave it to me.
I know you believe in me and I believe in you.
I have been writing to the community leaders where I am from telling them about my grander vision with hopes I am planting seeds into the minds of those who can bring this together. You have greatly invested in me and I'd like to extend my gratitude with a contribution of $7 to the GLN mission. I know you believe in me and I believe in you. I'm honored to be a part of the GLN family. God bless you and peace be with you.
Yours very truly,
Alejandro
Heritage Trails Correctional Facility in Plainfield, Indiana
We welcome and encourage comments on this site. There may be some instances where comments will need to be edited or removed, such as:
Comments deemed to be spam or solely promotional in nature
Comments not relevant to the topic
Comments containing profane, offensive, or abusive language
Anonymous comments
If you have any questions on the commenting policy, please let us know at heretoserve@globalleadership.org
Equip, encourage & inspire global leaders with a gift today
When you give to the Global Leadership Development Fund, your gift inspires and equips Christian leaders, facilitating transformation in some of the world's most challenging environments.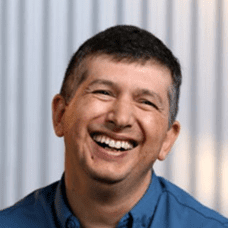 "Without your heart for giving, we could not have had the GLS in many countries like Bolivia, Ecuador, Cuba, Chile, Peru and others in the rest of Latin America."
Carlos Arroyo, South America