Published June 28, 2021
How to Move from Stalled to a Growing Leadership Path Forward
Before Kyle Grevengoed started attending The Global Leadership Summit (GLS) in 2010, he felt stalled at work, without clarity or vision for his future. "I was at a sub-prime finance company in a jack-of-all-trades type role, but realistically I felt I had learned just about everything I could by that point."
We hear stories like these often. While Kyle wanted to grow, he felt unclear about his path forward. "I was starting to formulate my vision for what was next but could not quite put it together, much less find the path forward."
"If you had to do it all over again, what would you do all over again?" – Andy Stanley
This is where The Global Leadership Summit comes in with clarity, inspiration, practical tools and insights to help men and women unlock their leadership potential. "The Summit was crucial toward helping me explore my vocational goals, and more importantly, find the path toward my vocational goals. I started attending the Summit in 2010 and I have attended every one since. I now consider it non-negotiable on my schedule!"
It was new ideas like the Jim Collins' 20-mile march, Dr. Henry Cloud's wisdom, Patrick Lencioni's refreshing leadership reminders and Andy Stanley's question, "If you had to do it all over again, what would you do all over again?" that propelled Kyle on a new path.
"I made my way from sub-prime finance to credit union lending," said Kyle. "Eventually I also made my way to financial counseling and began attending the AFCPE Symposium which gave me the connections that led to me getting my current job. And it was the Summit that gave me the confidence to network and present myself. I am now working full time as an accredited financial counselor and a registered investment advisor serving mostly military clients and a handful of private clients."
…it was the Summit that gave me the confidence…
Not only has Kyle been personally impacted by the Summit, but because of the difference it has made in his life, he is also passionate about what it can do for others. He's recently gotten involved with the GLS Prison Program, which is set to bring this event into 100+ prisons and 10,000+ incarcerated men and women in 2021! "Every time I go to the Summit I learn and grow a little bit more," said Kyle. "I had the chance to visit one of the prison sites. The stories I heard in the prison were incredible. They would point to takeaways I completely missed and I realized just how important the Summit is. I gained a new respect for the importance of the GLS Prison Program—the Summit is changing lives and bringing leadership education to people who would otherwise not be able to access it!"
Are you looking for fresh motivation and clarity of vision? Join Kyle at The Global Leadership Summit in 2021 and learn from 15+ world-class leadership faculty for two days of rich insights and inspiration.
We welcome and encourage comments on this site. There may be some instances where comments will need to be edited or removed, such as:
Comments deemed to be spam or solely promotional in nature
Comments not relevant to the topic
Comments containing profane, offensive, or abusive language
Anonymous comments
If you have any questions on the commenting policy, please let us know at heretoserve@globalleadership.org
Equip, encourage & inspire global leaders with a gift today
When you give to the Global Leadership Development Fund, your gift inspires and equips Christian leaders, facilitating transformation in some of the world's most challenging environments.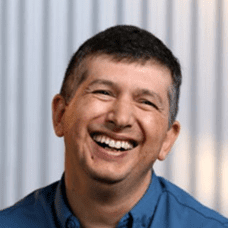 "Without your heart for giving, we could not have had the GLS in many countries like Bolivia, Ecuador, Cuba, Chile, Peru and others in the rest of Latin America."
Carlos Arroyo, South America