Published November 11, 2020
Leading Change in Vietnam
In August 2020, The Global Leadership Summit was broadcast LIVE to an online audience and at micro-gatherings across North America. The Summit was then translated into 60+ languages and contextualized for another 123 countries and hundreds of locations worldwide. One of those locations includes Hanoi, Vietnam where 300+ men and women gathered for fresh leadership insights and encouragement from a mix of speakers chosen from our GLS19 and GLS20 world-class faculty. With no Covid-19 cases reported in Vietnam since September, they were also excited for the opportunity to gather in person after a difficult year.
Here are just a few stories from some of the attendees inspired to lead change within their sphere of influence in Vietnam!
I was inspired with a vision for orphans.
It must've been God's idea to have me attend The Global Leadership Summit. I am supporting some orphan children—They were abandoned by their parents or their parents were sent to prison. They are very different from other children because they have suffered from great grief and loss.
During the Summit, Dr. Krish Kandiah inspired me to go on a bigger mission for these children, which is not only to help the children with basic living needs but to help transform their lives by opening my heart and being more visionary about what could be. – Tran Thi Minh Hang, GLS attendee, Vietnam
I realized I have influence!
Growing up, my family provided me with the best resources. I was doing well. But things changed completely when I slipped into the trap of drugs. I wasn't myself and drugs took away my self-esteem. I was in deep pain and miserable. My family business went down, and my family life hit rock bottom too. When things were about to collapse completely and my family was about to leave me, God stepped in and embraced my pain and guilt. I quit my addiction. And now I am able to be a good father to my four children.
Today, I'm devoted to spread God's love to those who have gone through similar experiences. A group of us started a school out of our church. I realized I have influence! During The Global Leadership Summit, Danielle Strickland's talk on leading transformational change really made an impact on me. Thanks to Danielle, I now understand there must be change in order to have future growth. Change is not easy, but Danielle helped me see how I can move forward to serve those He put in my care. – Dang Ngoc Truong, GLS Attendee, Vietnam
I'm reflecting on forgiveness.
At 70 years old, I was excited to take part in The Global Leadership Summit this year! Being God's follower, I find my life more cheerful and meaningful. My age is not an obstacle on my path of learning! No matter how old we are, we still can learn and develop. And we can learn from anyone!
I've been to the Summit many times. This year, I realized that the bitter fruit on my "tree of life" is lack of forgiveness. So, I am going to spend time reflecting on this and I will surely try my best to fix it because this has been a hinderance in my life. – Dao Van Tam, GLS attendee, Vietnam
Thank you for supporting The Global Leadership Summit as it is brought around the world. When you give above and beyond your Summit registration cost or at any time throughout the year, you make it possible for leaders like Dao, Dang and Tran to take part in the Summit in their country.
Watch this fun video of highlights from the GLS in Hanoi!
Learn more about how to be involved with the ministry of the Global Leadership Network at GlobalLeadership.org/Give
We welcome and encourage comments on this site. There may be some instances where comments will need to be edited or removed, such as:
Comments deemed to be spam or solely promotional in nature
Comments not relevant to the topic
Comments containing profane, offensive, or abusive language
Anonymous comments
If you have any questions on the commenting policy, please let us know at heretoserve@globalleadership.org
Equip, encourage & inspire global leaders with a gift today
When you give to the Global Leadership Development Fund, your gift inspires and equips Christian leaders, facilitating transformation in some of the world's most challenging environments.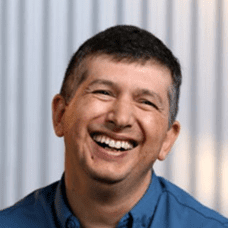 "Without your heart for giving, we could not have had the GLS in many countries like Bolivia, Ecuador, Cuba, Chile, Peru and others in the rest of Latin America."
Carlos Arroyo, South America