Published June 1, 2020
Never-Before-Done Digital Visitation Experience Reaches Prisons Nationwide
Coronavirus breeds additional levels of complexity and fear in prison.
The coronavirus pandemic has affected all of us with varying degrees of challenges. Many are struggling, and for some, hope feels unattainable. For the 2.2M people living in incarceration in the U.S., this crisis has added an additional level of complexity, isolation and fear.  
Confined and overcrowded conditions make the coronavirus a particularly lethal threat in prisons for both staff and the incarcerated. Growing feelings of hopelessness, as well as mental and spiritual strain, are evident—especially when correctional facilities began to initiate lockdowns and cancel all visitations in an effort to contain the spread of the virus. Visitation—a lifeline of hope to those serving time—is no more.  
What now?
 A new vision is born
.
For Josh Smith, Executive Producer of Visitation 2.0 and Founder of 4th Purpose Foundation, who was also formerly incarcerated himself, this global health crisis could have put an immediate halt to his ministry, whose mission is to serve as a catalyst to make prison a place of transformation. When Josh could have given up, God gave him a new vision for a path forward.  
"When COVID-19 hit us, it bothered me pretty bad knowing what it's like in prison," said Josh. "You see, I was in prison when 9/11 happened. They put us on lockdown, and I lost all visitation." 
"I battled spiritually and emotionally as I reflected on my experience in prison, and the isolation and fear that I felt," said Josh. "I complained to the Lord, 'You gave us a vision to make prison a place for transformation, but now we can't even get in!' So, I went to bed at 2 a.m., and at 4 a.m. God woke me up with a new vision. I worked for 2.5 hours, taking vigorous notes. I was really excited, but right after that, reality set in. I thought, What in the world? I don't know anybody!" 
But God provided. 
…he'd always challenge me with this one quote by Sir Isaac Newton, 'If I've seen further than others it's because I stood on the shoulders of giants.'
"When I was prison, I had a mentor who was this big business guy," said Josh. "I used to take my ideas to him, and he would chew them up and spit them out. But he'd always challenge me with this one quote by Sir Isaac Newton, 'If I've seen further than others it's because I stood on the shoulders of giants.' He'd always ask me whose shoulders I was standing on. So, on that morning after I typed up my mission and vision for Visitation 2.0, I wrote the question, 'Whose shoulders am I standing on?' The first organization I wrote down is the Global Leadership Network." 
"When I got connected in partnership with the Global Leadership Network, I was really excited. It was so cool because I had already been bringing all my leaders from my business to The Global Leadership Summit, which I already knew had a global impact. They dove right in, and said, 'How do we help?' It's been faith–building and humbling to say the least!" 
Josh and team develop 
a never-before-done event
.
Over the last month and a half, Josh and his team developed Visitation 2.0, a digital visitation series of 30–minute episodes providing uplifting, life–changing, Christ–centered support and encouragement, including recordings from contributors across the country, produced as one event series to be played inside prisons across the U.S. and worldwide. The primary purpose? To provide hope to those who are incarcerated, reminding those behind bars they are loved and not forgotten. 
I want them to know that, regardless of their circumstance, they are loved and valued by their Creator.
Featuring music from top Christian and mainstream artists, nationally recognized speakers, and short clips of inspiration from professional athletes, celebrities and political leaders, each episode of the Visitation 2.0 series communicates directly to the prison population, while also providing encouragement to their families and corrections staff alike. This is truly a never-before-done event, providing a singular message of hope with a goal to reach approximately 6,500 prisons across the U.S.! 
"I'm excited to be a part of Visitation 2.0," said three-time Grammy winner Michael W. Smith. "I've always believed music is a universal language that can bring hope and healing. Our brothers and sisters behind bars face many unique challenges, including those caused by the coronavirus. I want them to know that, regardless of their circumstance, they are loved and valued by their Creator. I hope I can bring a message of hope and encouragement that is eternal." 
In addition to connecting to artists, 4th Purpose Foundation is working diligently behind the scenes to build a network of people across the country who work and serve in corrections. "Prisons and jails are not naturally networked together," said Dr. Kristi Miller Anderson, Research and Program Officer for the 4th Purpose Foundation. "Some are networked better than others, but basically you're climbing one mountain at a time 6,000 times. We've been working a top–down and bottom–up approach. We're going to the heads of organizations, and also connecting with prison ministry organizations… and it's working! As of last month, we are building a database and new network of people who are participating. And we're working to drive prison transformation through this event for the future as well!" 
Celebrities, artists and nationally recognized speakers 
donate their 
talent for the cause
.
In addition to Josh Smith, the Visitation 2.0 series will have contributions and feature performances from past Global Leadership Summit artists including: Common, Lecrae, Michael Jr., Willow Worship, as well as faculty, Albert Tate and Rick Warren. Additionally, Lauren Daigle, CeCe Winans, Ambassador Andrew Young, We Are Messengers, Luis Palau, Alice Marie Johnson and many more, are joining the lineup daily.   
"When I asked for celebrities and important people to be a part of this, people wondered if I had a need to be around important people, but that's not the case," said Josh. "It's really about having familiar faces saying they're thinking about you and praying for you. For example, back when Dr. Sam Huddleston found out that the Raiders were coming to his prison while he was incarcerated, he decided to get rid of the razor blade he was going to use to kill himself that night! It really has an impact." 
One of the most inspiring things about this initiative is that each contributor has donated their time and talent! "Not one person, musician or contributor has been paid a dollar," said Josh. "Even the licensing is being given to bring this content into the prison system! The generosity we're witnessing is incredible—the people who are joining us are passionate about this—they are giving it as a gift!" 
Stories of redemption 
have a ripple effect 
for more
 stories of redemption!
We are excited about what God will do through this incredible initiative to bring hope to those behind bars. But none of this would be possible without God's vessel in Josh Smith, whose passion behind 4th Purpose Foundation and Visitation 2.0 is a reflection of his personal redemption story that helps us better understand the heart behind his vision and mission. 
"My father was kicked out and left our state when I was two," said Josh. "My mother said she could afford good childcare or good housing, but not both. So, we moved to the inner city in government housing. She later married out of the projects. I was then sent away because she feared for my life—I was removed from the home at 11 from the abuse of my stepfather. By the time I was 16 I had ten felonies. I quit high school after the 10th grade and ended up in prison on a drug charge by the age of 21. I had a brand-new wife at the time and a child of my own as well—I didn't think in a million years that she would stay around." 
One thing I say often when I speak is, 'how many people, how much potential, is locked away in prison just waiting on an investment from someone to help unlock it?'
"It was a short time after being in prison when God got a hold of my heart. I surrendered my life to Him in prison. And in that first year, I got to know who God is—I learned how to balance an image of a heavenly father with my picture of what a father had been in my life until now. I saw myself as an entrepreneur, and while I was there, I met some white-collar criminals. There were three or four that really mentored and invested in me. I was an uneducated punk drug dealer, and once I was exposed to the education and mentorship of executives and successful people, I was able to have the necessary tools and information to climb out of poverty. One thing I say often when I speak is, 'how many people, how much potential, is locked away in prison just waiting on an investment from someone to help unlock it?'" 
"When I got out, my wife was living on welfare and living in government housing and on food stamps. I found myself in the same situation I was in when I was a kid, but this time my mentality had changed, and my trust was in God."
…we made a covenant not to make more than a certain salary or be worth more than a certain amount of money. 
"My wife had to drive me around while I begged for a $6 an hour job and lived in the half-way house (the county jail). When I was released, we were kicked out of government housing because you can't be a felon living in government housing. So, we lived in the back house of an in–laws house and scraped what we could." 
"We started a little business and had a few employees. We grew from a few employees to 20 employees and kept growing. Most of the employees we hired were formerly incarcerated as well." 
"I didn't think I'd end up going back to visit prisons, but God called me there. I visited prisons in Nicaragua, Costa Rica and Panama, and about 8 years ago I was the first ever formerly incarcerated federal inmate to get an ID badge to come back into the federal system, so I've been able to share ministry there as well. At the same time, my business was growing and growing." 
"Fast forward to last year when the governor asked me to come onto the Criminal Justice Task Force as one of his leaders by the recommendation from others. I agreed." 
"Locally people only knew me as a large business owner, but then my story started coming out. About two and a half years ago, my wife and I read the book, Giving it All Away by David Green, the CEO of Hobby Lobby. We actually got to spend the day with he and his wife, and from there we made a covenant not to make more than a certain salary or be worth more than a certain amount of money."  
"Our company doubled in size! Then when we sold the company, it went over our worth, so we put millions of dollars into the 4th Purpose Foundation with a vision to make prison a place of transformation." 
In this incredible story of redemption, Josh Smith and his wife Tracy, are driven to reshape reality for those who are incarcerated through 4th Purpose Foundation and are now providing a message of hope through the new initiative, Visitation 2.0.  
You too can 
be a part of contributing a message of hope!
The Visitation 2.0 series, which premiered in May 2020, also includes personal messages from friends, family members and other supporters interspersed throughout the program. For those interested in contributing a message of hope, you can upload your own short video to express support and encouragement. You can also share and engage with Visitation 2.0 content across social media platforms using #Visitation2.0 and #WeAreComingToVisit.  
"We encourage anyone interested in supporting our brothers and sisters behind bars to upload their own video to the 4th Purpose website," said Josh Smith. "It's easy to do, and we want to share as many messages of love and support as possible!" 
To upload your own Visitation 2.0 video message, click here. 
The Global Leadership Network is proud to partner with Josh Smith and 4th Purpose Foundation to bring this program into as many prisons as possible! In addition to Prison Fellowship, another partner of the Global Leadership Network, the list of other partnering organizations continues to grow with the goal of distributing episodes of the Visitation 2.0 series to more than 6,500 prisons and jails (including juvenile detention centers) across the U.S.  
For details on how to get the content into your local prison, click here.
We welcome and encourage comments on this site. There may be some instances where comments will need to be edited or removed, such as:
Comments deemed to be spam or solely promotional in nature
Comments not relevant to the topic
Comments containing profane, offensive, or abusive language
Anonymous comments
If you have any questions on the commenting policy, please let us know at heretoserve@globalleadership.org
Equip, encourage & inspire global leaders with a gift today
When you give to the Global Leadership Development Fund, your gift inspires and equips Christian leaders, facilitating transformation in some of the world's most challenging environments.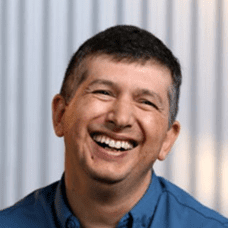 "Without your heart for giving, we could not have had the GLS in many countries like Bolivia, Ecuador, Cuba, Chile, Peru and others in the rest of Latin America."
Carlos Arroyo, South America