Published November 23, 2020
New Church Planted in NYC During Global Pandemic is an Act of Faith
Uniquely gifted with grit, grace, creativity and relationship-building, Cathy Bruce has led people during some of our world's most difficult seasons. When Cathy was called by God to use her voice, planting a church during the middle of a global pandemic, in one of the worst-hit cities in the United States was not exactly what she had in mind. But as she continued to lean into her faith, she felt God say, "trust me, keep going and don't miss what I'm doing." Today, this church continues to grow and serve the community, giving people hope and a place to call home.
Called to Use My Voice
When I became a Christian, I asked God to use my voice. I was a singer, dancer and actress, and at the time, I thought I was being called to use my singing voice, not my speaking voice. I went into professional theater work, which is how I ended up in New York City where I performed in Les Miserable on Broadway—the highlight of my theater career.
A Path Toward Leadership
But when I got married, I wanted to have a "normal" job. Then on 9/11 a terrorist attack devastated our city. People were really hurting, and we felt a call to outreach. That same year, we planted a church that is still here today. It was the best ministry experience we had ever had.
Ultimately, God called me to lead.
When my husband and I started having a family, we decided to move to Atlanta. And unfortunately, I had some bad experiences with the churches in the South. As a woman, a ceiling had been put on my call as a leader. But God was still good to me. While I was pregnant, I decided I wanted to do some kind of work from home. I decided to take a pause from ministry and start my own business. I started training dogs and became a professional dog trainer! I started a dog training school and soon realized God made me an entrepreneur. Ultimately, God called me to lead.
Empowered to Lead
It was while leading my business when I first experienced The Global Leadership Summit. I was blown away. Not only did I value the leadership lessons, but I was struck by the intentionality of the women on the platform. I don't always see that, even in New York, and especially in ministry. As a woman who has dealt with oppression, to see the platform women were given on the Summit stage spoke volumes to me. It also wasn't until I went to the Summit when I had pastors pour into me and say, "Cathy as a woman, you can lead. There is not a ceiling on you."
As a woman who has dealt with oppression, to see the platform women were given on the Summit stage spoke volumes to me.
God said to me, "I'm going to use your voice, but not in the way you thought. I'm going to use your speaking gifts and preaching gifts." And after ten years in Atlanta, God called us back to New York City where I became a teaching pastor at the same church we planted back in 2001.
Grace Showed Up
But I got into a grind and didn't speak up for myself when I should have. There was a lot of "do, do, do" for Jesus and not a lot of "being" with Jesus. I ended up resigning. It was difficult and very painful. It was also hard for me not to conflate what happened with my calling. But God's grace showed up. He showed me that He put me in the exact spot at the right time not only to be encouraged but He also brought me into a team where I could flourish in my gifts. If I hadn't resigned, I wouldn't be where I am now.
Albert Tate reminded me that not only is it ok to fail, but failure is an invitation for God's grace to show up in your life, and his Grace is what I experienced through this difficult transition. Failure is not something we have to fear—we can embrace it, laugh at ourselves and say that piece of spaghetti didn't stick. Allowing failure to be a part of my journey in a way that God transforms me through it has been one of my greatest leadership lessons.
Planting a New Church in the Middle of a Global Pandemic
In 2018, I was hired to be the Worship Pastor at Hope Midtown, pastored by a church planter named Drew Hyun who founded the Hope Family of Churches. He heard my story about church planting back in 2001, and how I started running my own business. "Cathy, I think you're a church planter! You are equipped and have the skills to do this!" he exclaimed. No other male pastor had ever said that to me before.
At that church, there was a group of artists that met together every week and formed a core house group over the course of a year and a half. We became a galvanized team and started talking about how to reach our neighborhood.
So, in January of 2020, that core group that had formed started official vision meetings. And this same year, in the middle of a global pandemic, in the middle of New York City, one of the worst-hit cities hit by Covid-19, we were called to plant a church.
God kept saying to me, "trust me, keep going and don't miss what I'm doing."
The problem happened at the end of March when everything started to shut down. We had this original plan to launch and gather in-person on May 31st, Pentecost Sunday. But all the construction had halted on the building we were set to occupy, and churches couldn't even gather anyway. I'll be honest, there were nights where I said to myself, "What are you doing? You can't plant a church during Covid! This is looking nothing like you had envisioned!"
April was really hard. There were so many deaths here. There was so much tragedy and suffering, but we kept going. We were very committed to the mission, and by the end of April we said, I guess we could start our church online! So, that's what we did.
Keep Going
Through all of this, there were three things God kept saying to me, "trust me, keep going and don't miss what I'm doing." At the time, I didn't really know what any of that meant but I know enough to know that when God speaks to me, I do what he says. So, we kept going. On November 1, we had our first in person gathering.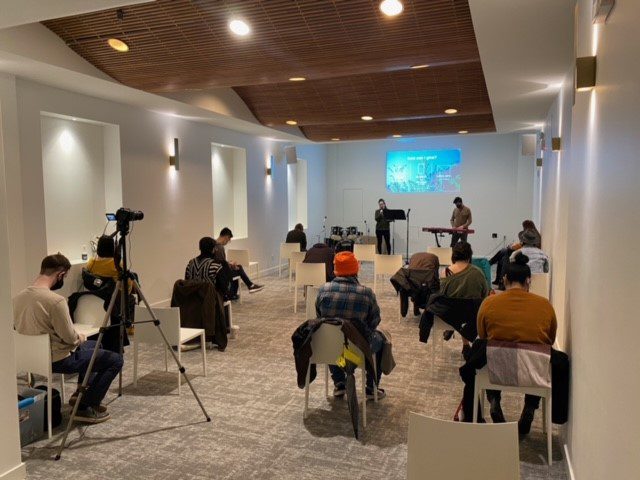 Our church is called Hope Nomad. Nomad stands for north of Madison Square Park. "Nomad" is the name of the neighborhood. All the Hope churches in the Hope Church Network are named after their neighborhood, but in our case it's also a play on words. We feel very nomadic. Nomads are searching and wandering. So, our mission is to be a home for those searching for hope.
I'm not a perfect pastor, but the one thing I can promise is that I can keep chasing after God.
Our church has been doing a lot of online gatherings focused on the relationships being built throughout the week. We have poetry readings, panel discussions, and create spaces where people can be real and talk about things like loneliness, mental health and our pain. But what has really struck me is how God has been bringing people to our church who have experienced hurt in the church. God is bringing us together so that we can process pain and get healthy together. Giving people power to speak into our values and speak into how we become a healthier church is really important to us.
I'm not a perfect pastor, but the one thing I can promise is that I can keep chasing after God. Seeing that we're meeting a need for people to find family keeps me going. As a creative person and a risk taker, being able to start from scratch and let people function in their gifting, where people are functioning in all of whom God created them to be brings me great joy.
Without Them, I Would Have Quit
Every time I go to The Global Leadership Summit, I take a ton of notes. The biggest thing that hit me this year especially was what Nona Jones said about isolation.
"Build your pack in order to build your power. The pack will speak into you potential and purpose and won't let you quit." – Nona Jones
My "pack" of people around me is one of the only reasons I'm sitting here today. If I didn't have this strong, consistent, energetic team saying, I'm behind you, I would have quit. I was reminded of the importance of having a team of people around you that will speak into you and spur you on.
If you're wondering whether or not you should go to The Global Leadership Summit, get off the fence and just go! I love that it's equally empowering and equipping. It's so professionally done and applicable in any vocation and any role in leadership. My team and I are always inspired. For me personally, the GLS has been a big part of my story to help empower me to use my voice and lead and remind me that I'm not alone on this journey.
We welcome and encourage comments on this site. There may be some instances where comments will need to be edited or removed, such as:
Comments deemed to be spam or solely promotional in nature
Comments not relevant to the topic
Comments containing profane, offensive, or abusive language
Anonymous comments
If you have any questions on the commenting policy, please let us know at heretoserve@globalleadership.org
Equip, encourage & inspire global leaders with a gift today
When you give to the Global Leadership Development Fund, your gift inspires and equips Christian leaders, facilitating transformation in some of the world's most challenging environments.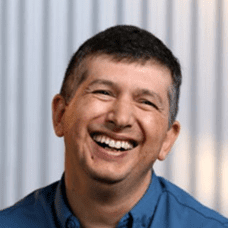 "Without your heart for giving, we could not have had the GLS in many countries like Bolivia, Ecuador, Cuba, Chile, Peru and others in the rest of Latin America."
Carlos Arroyo, South America