Published January 10, 2022
Shifting Perspective Toward the Best That Can Happen in 2022
When founder of ColorWord Creative, Amanda Garcia, entered into 2021, all her expectations and priorities were turned upside down. Not only had her work life been turned upside down, but as a working mom with another on the way, this last year's demands required resilience and agility. By the third quarter, in the midst of managing a business along with her fears, a therapist encouraged her to attend The Global Leadership Summit.
In this excerpt from Amanda's blog, discover how #GLS21 helped her change perspective and give her hope.
Quarter 3 was also my third trimester. Some of our Q1 groundwork was starting to boomerang. It was hot, I was uncomfortable and dreading the impending sleepless nights and leaving my team shorthanded. I tend to have 15 contingency plans for the worst-case scenario, and hormones weren't aiding my ability to manage fears of an even greater loss of self, time, health, capacity, and ColorWord's success.
My therapist encouraged me to prioritize something that reconnected with the identity I had lost, so, fully vaccinated and masked, I attended a local leadership conference in August.
One of the speakers, author Michelle Poler, offered a nugget that helped nudge me through my fog of despair and cautiously into a ray of hope.
"What if, instead of focusing on the worst-case scenario in our lives and work, we asked ourselves: what's the best that could happen?"
What if we landed one of the new clients we had been courting?
What if all our clients were supportive of my taking another leave so soon?
What if Amy and Emily had enough time to find a groove and manage just fine without me?
What if the new baby slept through the night?
It's incredible what a simple shift in perspective can do for your psyche, your attitude, your relationships, your work.
Now it's January again and I'm back at my desk, hormones a little more balanced, perspective a little brighter, energy high, and ready to hustle. Our team is fully staffed and about to start a new year refreshed after our holiday break.
My hope is that we enter this new year ready to work and rest with intention, steadily resilient through whatever surprises 2022 may have for us. I hope that this will be the year of ColorWord 2.0, that we grow, and that we never lose our agility as we do. And most of all, my greatest wish for this next year is that we invest in a perspective that doesn't get bogged down in fear or worst-case scenarios or contingency plans, but that we allow ourselves the possibility of the best.
Read Amanda Garcia's full blog article here.
What's the best that can happen in your life in 2022? Join Amanda and others at one of the Global Leadership Network's upcoming events this year. Learn more at GlobalLeadership.org/Events.
We welcome and encourage comments on this site. There may be some instances where comments will need to be edited or removed, such as:
Comments deemed to be spam or solely promotional in nature
Comments not relevant to the topic
Comments containing profane, offensive, or abusive language
Anonymous comments
If you have any questions on the commenting policy, please let us know at heretoserve@globalleadership.org
Equip, encourage & inspire global leaders with a gift today
When you give to the Global Leadership Development Fund, your gift inspires and equips Christian leaders, facilitating transformation in some of the world's most challenging environments.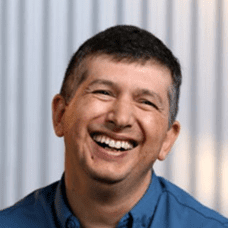 "Without your heart for giving, we could not have had the GLS in many countries like Bolivia, Ecuador, Cuba, Chile, Peru and others in the rest of Latin America."
Carlos Arroyo, South America