Published September 13, 2021
The Silent, Pin-Drop Moment in Prison that Changed Self-Image & Perspective
Jared Kooy started working at Cornwall Church in Bellingham, Washington, in 2014, right out of college, the same year he attended The Global Leadership Summit (GLS) for the first time. Having been one of the first churches to host the GLS more than 20 years ago, a good leadership culture has been ingrained into Cornwall's values—and Jared experienced it firsthand.
Little did Jared realize when he got the job and attended the GLS for the first time, the impact it would have on his life and his leadership journey. Through the GLS, Jared got the life-changing opportunity to serve as the technical director for the GLS in his local prison. He also discovered leadership lessons that would later become critical in his new role as technical director during a global pandemic.
The Invitation that Rocked Jared's World
In 2019, Jared was invited to help lead the technology behind the GLS and support Kairos Prison Ministry's incredible efforts to serve the men at Washington State Penitentiary in Monroe, Washington.
You are not defined by the worst thing you've ever done.
Having never been into a prison before, he was naturally quite nervous. "Wednesday night before the Summit, I was sitting in my hotel room, sweating and with my stomach tied up in knots. I thought for a minute, I could say I'm sick and then I wouldn't have to go to prison! I was racked with anxiety, but I knew deep down that If I'm this afraid to do something, it probably means I should definitely be doing it. It's too easy to kick that can down the road and say, I'll be ready later. Yes, I was immediately terrified about going to prison, even though I volunteered, but I knew this is what I should be doing. Besides, it's literally in the Bible—I was in prison and you visited me."
"At the start of the day, everyone walked in and looked us in the eye and shook our hands," said Jared. "I could tell how grateful they were for the opportunity to attend the GLS and the fact that we took our time to be with them. Even though the internet wasn't the best and the screen was small, these guys were hungry for it and didn't complain even when the stream stopped to buffer."
As nervous as Jared was for day one, on day two he woke up early because he couldn't wait to go back.
What happened next changed Jared's mindset and perspective.
"I sat in the back of this big meeting room at the state penitentiary, making sure the event was running smoothly," said Jared. "Then Dr. Krish Kandiah came on the screen…"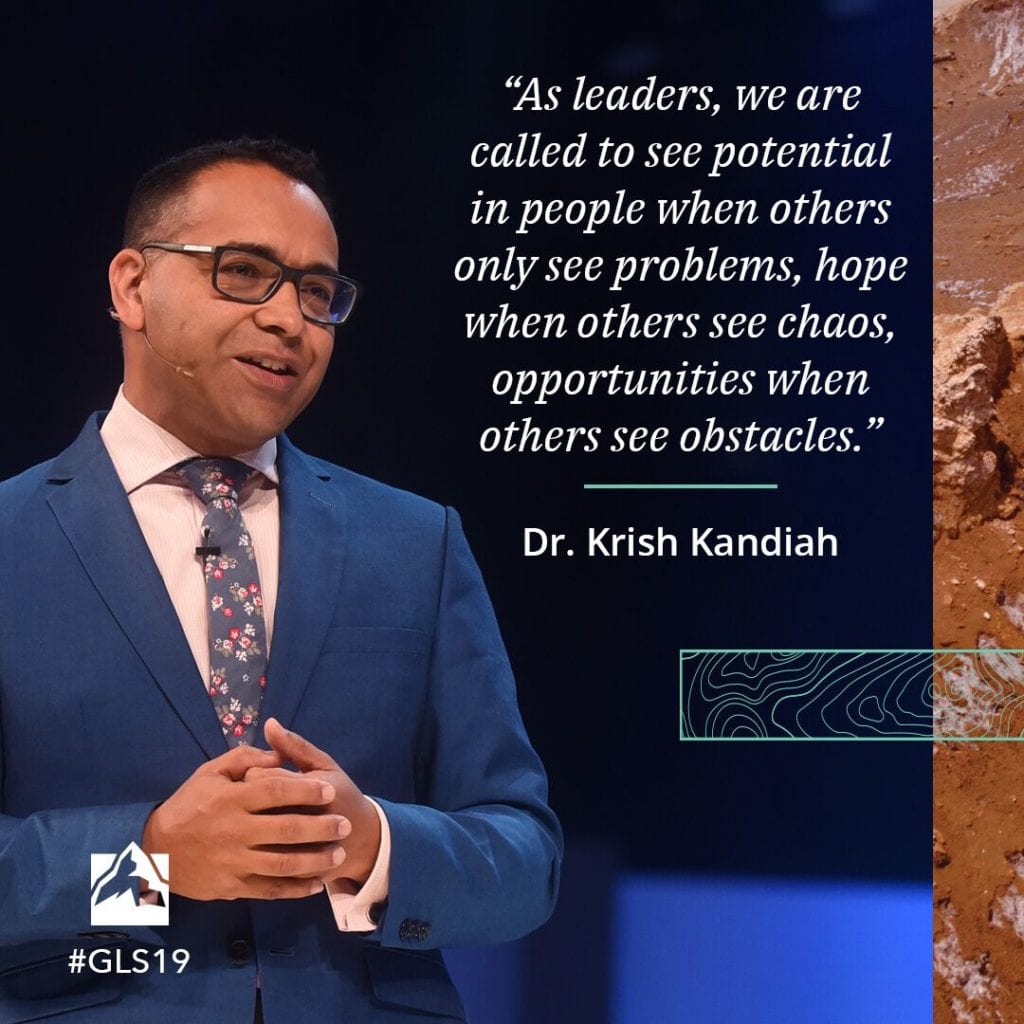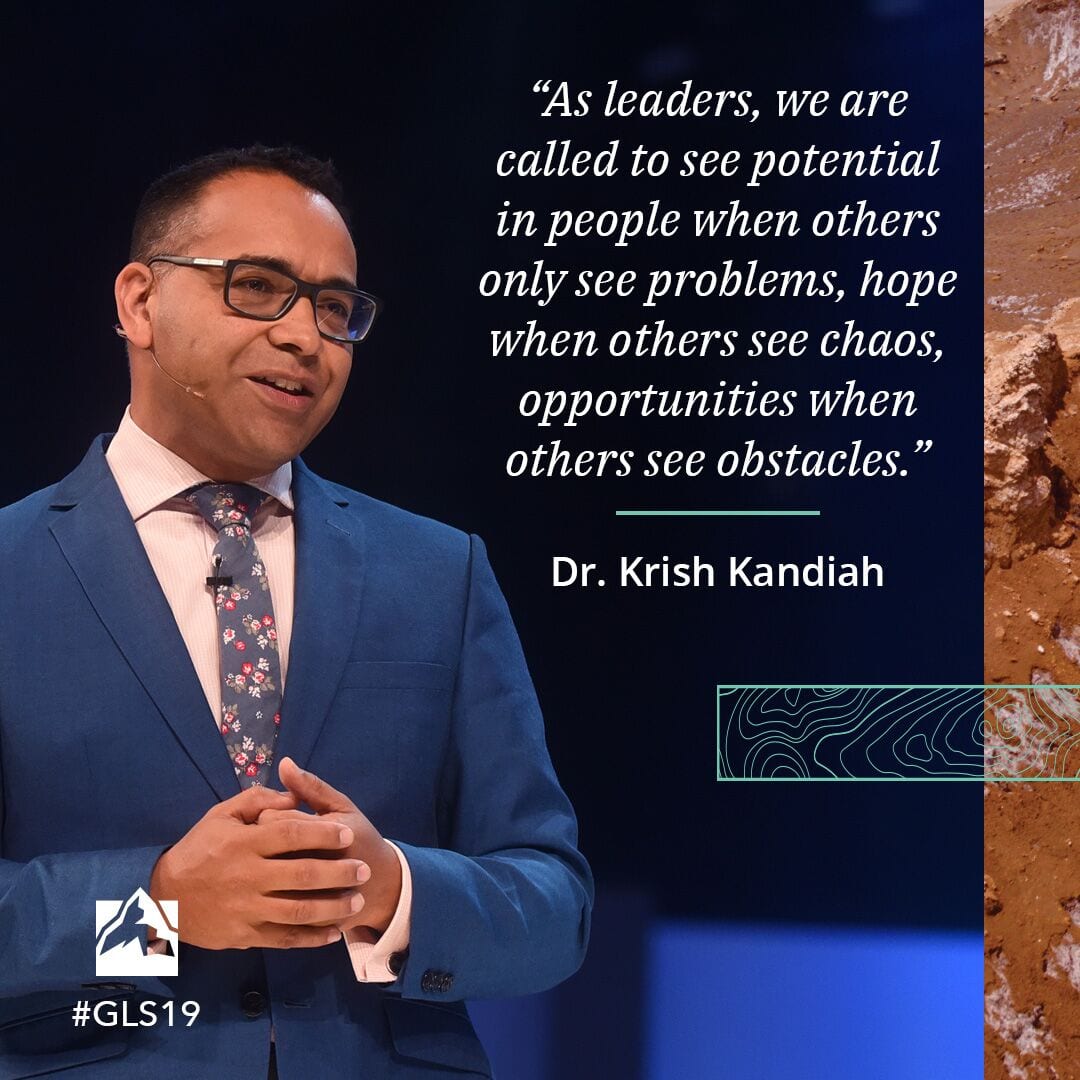 During Dr. Krish's talk in 2019, he spoke about foster kids and a difficult conversation he had with a social worker. "Then Dr. Krish said one line I will never forget, 'You are not defined by the worst thing you've ever done.'"
"The room was silent. You could hear a pin drop. Being in that room with all those men who had felt defined by their crimes for so long, then realizing, maybe for the first time, that they are not defined by the worst thing they've done—that was powerful. The feeling of grace in the room shook me. It was such a good reminder to me, and something I carry with me to this day."
During the lunch breaks, Jared had the chance to meet with some of the guys as well. What he realized was a powerful reminder about the common humanity between them, that all the men want is to better themselves. "I was sitting at this table with a young guy, and it turns out he was about a year and a half younger than I was," said Jared. "He reads comic books and has the same interests as I do. And as I talked to him, I realized these guys are just trying their best. Especially the guys who attend the GLS—they really want to be there and better themselves. Even the guys that are in for life really want to be there and get better because they want to influence the younger guys and help them not to make the same mistakes they did."
"I thought to myself, if these guys are working this hard, and I'm on the outside with all this extra freedom, what am I doing with it? It was inspirational."
The impact of the GLS calls us to our best.
"The GLS does one of two things—Either it reminds you that you are where you're supposed to be, or it challenges you to go out and do the thing that you're passionate about." Jared explained. "It can be a wakeup call, lighting a fire under you to go after who you are meant to be, or what God is calling you to. It reminds you that you can influence other people in a positive way. For me, there's a lot of trying, not always succeeding, but I am trying!"
The impact that the GLS had on Jared for what was about to happen in 2020 was particularly applicable. "A month after I became tech director, the entire world changed," said Jared. "Even though I have felt more than a little bit out of my depth, I've been able to bring my skills to help our church through this challenging season. When the pandemic hit, our church was in a good place to face change. While others were catching up, we were already able to stream our services online. It was exciting to help reframe our thinking about how to best serve guests who were now experiencing church from their living rooms. It was a mind shift where we had to recognize that church is more than a building. And every time I rewatch a Summit session, I always get that sort of reassurance in who I am and what I'm called to do here as a tech director. It feels like a little pat on the shoulder of someone saying to me, you're allowed to be here. You're a leader. You are effective! That has been really valuable."
Sharing the Impact
The value that Jared and the men at Washington State Penitentiary have experienced is being multiplied across the globe. For Jared, he would love to see more churches get involved in helping to bring the GLS to prison. He shares this powerful challenge from a personal story that has stuck with him for a long time.
The fact is, there are people out there that just need water. And I want to bring people water.
"There is so much gray in our world, so I love when the Bible is black and white about stuff," said Jared. "When it says things like act justly, love mercy, walk humbly, feed the hungry, care for the needy and love one another, I get really encouraged by it—there's no questions about what you should do. Then there's the verse where Jesus says, when I was thirsty, did you give me something to drink?"
For Jared, having now experienced the GLS in prison, this verse has a new meaning. As he reflects back on his mindset before he visited prison, he challenges others to see people differently, with humanity and dignity. "I remember one time when I was working outside in front of the church, setting up for an event we had coming up," said Jared. "It was a really hot day in July. Then suddenly, this guy comes up on his bike. He looked ragged and worn out. And he asked for water… But my reaction at the time was to pass him off to someone else to take care of, and I got back to what I was doing."
"Looking back on that day now, I still regret not just getting him water," Jared shared with vulnerability. "Instead of helping, I just passed him off on to someone else. Why didn't I just give him water? All he wanted was water! The fact is, there are people out there that just need water. And I want to bring people water. It's not that hard! I challenge others to do the same. Sure, the person might be scary or different, but they're thirsty!"
While this is a literal metaphor, it also applies to men and women who are incarcerated, to anyone who are hungry for insights, encouragement and resources to become who they're called to be—to hear the reminder, you are not defined by the worst thing you've ever done.
To learn more about the GLS Prison Program and how you can be involved as a host in your local prison or as a financial supporter, go to GlobalLeadership.org/Prison.
We welcome and encourage comments on this site. There may be some instances where comments will need to be edited or removed, such as:
Comments deemed to be spam or solely promotional in nature
Comments not relevant to the topic
Comments containing profane, offensive, or abusive language
Anonymous comments
If you have any questions on the commenting policy, please let us know at heretoserve@globalleadership.org
Equip, encourage & inspire global leaders with a gift today
When you give to the Global Leadership Development Fund, your gift inspires and equips Christian leaders, facilitating transformation in some of the world's most challenging environments.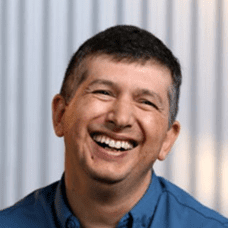 "Without your heart for giving, we could not have had the GLS in many countries like Bolivia, Ecuador, Cuba, Chile, Peru and others in the rest of Latin America."
Carlos Arroyo, South America