Published July 13, 2020
6 Themes to Expect at #GLS20
Excitement is building.  
Our faculty are finalizing their talks. Platforms are being tested. Hosts are preparing to welcome you. Big plans are being made for fun online interaction and high-level engagement.  
The Global Leadership Summit on August 6-7, 2020 is right around the corner! 
In these uncertain times, leaders see possibilities where others see limitations. Leaders lean in and innovate. Leaders understand these times of chaos can lead to opportunities for human flourishing. When times are tough, leaders step up. As someone who has influence, you can lead! 
This is your opportunity to invest in yourself, sharpen your leadership skills and get equipped and encouraged for your leadership journey ahead. 
When you grow in your leadership and use your influence for good, you can strengthen your relationships, maximize the impact of your church, business or organization, and even ignite transformation in your community! 

You may be asking yourself, "
What am I going to learn this year?
" 
Here are
6 
T
hemes 
Y
ou 
C
an 
E
xpect at the 20
20
 Global Leadership Summit
.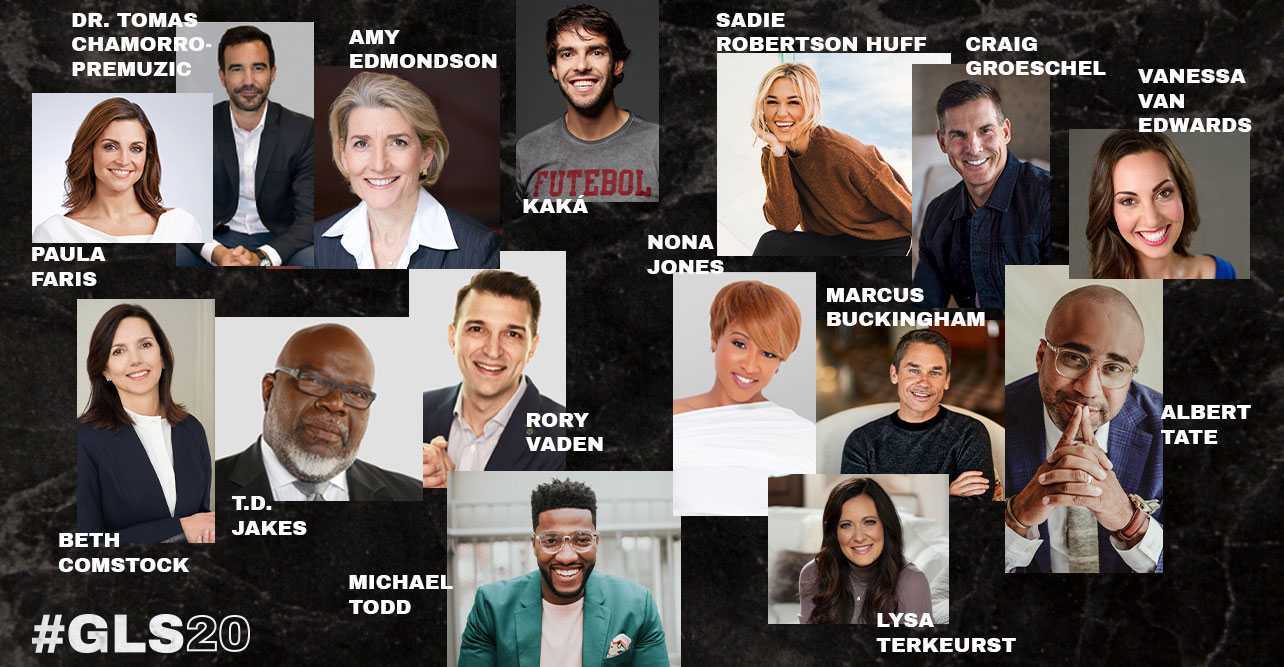 1.
Resilience
In difficult times, you need to dig into your deepest reserves and build the critical muscle of grit and resilience. Brazilian Football Superstar, Kaká will talk about how he developed resilience and learned to handle pressures that come with high-stakes matches, injury and setbacks. Sadie Robertson Huff will share how she dealt with critics and developed resilience while growing up in the public spotlight. And four-time Summit faculty, Marcus Buckingham will outline new insights into resilience from his most recent research project. 
2.
 Innovation
Forward-thinking leaders move their organizations into an uncertain future through foresight and creativity. Life.Church senior pastor, Craig Groeschel, will describe the challenges you face when what you've done in the past isn't working anymore and how you can break through to new growth. And Nike's, Beth Comstock, will unpack insights from her career in innovation—and her book Imagine it Forward.   
3.
Intentionally Re-
Thinking
Complex times call for smart leaders who are able to think in strategic and logical ways. Bishop T.D. Jakes will help you navigate the metrics of migrative leadership and challenge you to expand your current perspective. And best-selling author Rory Vaden will help you learn new ways to think about time so that that you can actually multiply it. 
4.
Leading in Difficult Times
Leadership is essential at all times, but in difficult times, it is critical. When difficulty and disruption come, strong and steady leaders will be able to weather the storms. Researcher, Dr. Tomas Chamorro-Premuzic, will help you understand the six traits leaders need most in a crisis. And Nona Jones will share why playing it safe is insufficient. 
5.
 Building Trust
Trust is the currency of leadership. When you gain the trust of the people you lead, you will be able to inspire them to action. Harvard professor, Amy Edmondson, will describe key practices to create psychological safety on your team. Best-selling author, Lysa TerKeurst, will explore what might be holding your leadership and relationships back, and how you might move forward with more freedom. And behavioral investigator, Vanessa Van Edwards, will teach you how to make a positive impact with colleagues, bosses and peers by striking the perfect balance between warmth and competence. 
6.
Grander Vision
The Grander Vision videos present the stories of everyday people who stepped out in faith to accomplish a vision of multiplied impact. This year, the GLS will feature three stories of people who are living their grander vision including the incredible story of an 18-year old from Venezuela who, in the face of adversity, persevered to accomplish more than he could have imagined, and then surrendered it all for an even grander vision. 
And so much more…We want to leave a little bit of the element of surprise for you! Join us to discover more from the rest of our faculty!  
You do NOT want to miss The Global Leadership Summit 2020! 
Make plans today to refill your leadership tank—and get prepared for two days of learning, inspiration and impact!  
You have influence.  
Your leadership matters…and it matters now more than ever! 

BONUS addition to GLS20!
In addition to the 15+ world-class faculty in our 2020 lineup, we are excited to announce the return of Summit faculty alumni from the past 25 years who will be joining us this year to check in and share their insights and encouragement for this season! Some of our returning faculty include Angela Ahrendts, Chris McChesney, John C. Maxwell, Liz Bohannon, Dr. Henry Cloud, Patrick Lencioni, Joseph Grenny, Carly Fiorina, Gary Haugen, Horst Schulze, Juliet Funt, Allen Catherine Kagina, Jossy Chacko, Mama Maggie and more to be announced! 

We welcome and encourage comments on this site. There may be some instances where comments will need to be edited or removed, such as:
Comments deemed to be spam or solely promotional in nature
Comments not relevant to the topic
Comments containing profane, offensive, or abusive language
Anonymous comments
If you have any questions on the commenting policy, please let us know at heretoserve@globalleadership.org
Equip, encourage & inspire global leaders with a gift today
When you give to the Global Leadership Development Fund, your gift inspires and equips Christian leaders, facilitating transformation in some of the world's most challenging environments.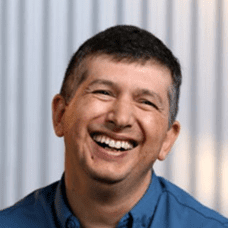 "Without your heart for giving, we could not have had the GLS in many countries like Bolivia, Ecuador, Cuba, Chile, Peru and others in the rest of Latin America."
Carlos Arroyo, South America