Published February 11, 2021
Faculty Spotlight: Craig Groeschel on Leadership Insecurity & Confidence
If this long hard season taught us anything, it taught us that we are sure to face the unexpected and that change is unavoidable. The toll this can take on your confidence as a leader can break even the strongest among us. But what happens if we shift our mindset?
Amidst doubt, questions, frustration and unknowns, do you ask yourself how to move from here toward a better future? Maybe you're asking questions like:
How do I keep going?
How do I keep everyone together?
How do I empower the best in those around me?
How do I battle my insecurity as a leader?
How do I fix the communication problem on my team?
How do I make sense of what's happening in our world?
How do I know when to move forward?
How do I stay healthy?
How do I keep others safe?
How do I stay sharp?
How will I know if what I'm doing is working…if it's meaningful?
How do I see opportunity even in crisis?
With a mindset to see opportunity even in crisis, leaders can experience growth through difficult times and gain new confidence even in the face of the unexpected.
"Your leadership is always moving in the direction of strongest thoughts." – Craig Groeschel
This is why Craig Groeschel will be speaking at the upcoming Global Leadership Summit: Special Edition on February 25th on four steps to boost your leadership confidence to battle insecurity both personally, on your team and in this season. Get your tickets today >>
If you've been to our leadership events over the years, Craig Groeschel is a very recognizable name, having been in our faculty lineup at The Global Leadership Summit event seven times, with this year being his 8th! Traveling the world as the champion of The Global Leadership Summit, we have also been honored to partner with Craig to build leaders in every sector of society.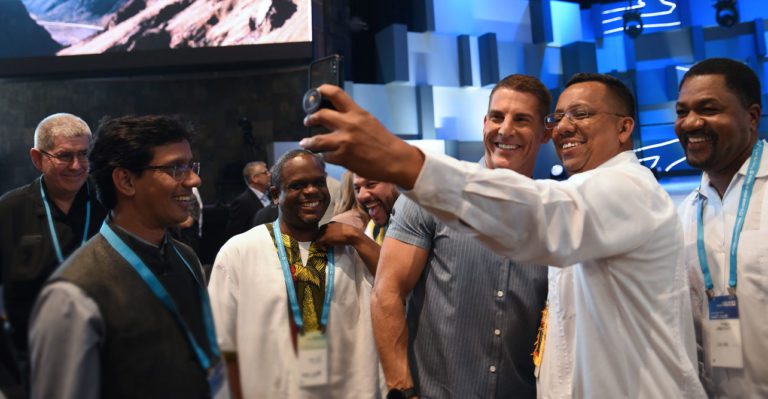 Globally recognized as a leader of leaders, Craig is also the founder and senior pastor of Life.Church, rated the #1 place to work in 2020 for small and mid-size companies by Glassdoor. Known for their missional approach to leveraging the latest technology, Life.Church is the innovative creator of the YouVersion Bible App—downloaded in every country worldwide.
Highlighting his church's ability to pivot and embrace opportunity in the face of the unexpected, in 2020, Life.Church provided and continues to provide free tools, via their Church Online Platform, to thousands of churches who quickly transitioned to a virtual church experience in the wake of the global health pandemic.
"You can make excuses, or you can make progress, but you can't make both." – Craig Groeschel
There is so much to learn from this incredible leader, especially on how to change your mindset, embrace opportunity and lead through difficult seasons.
Whether or not you have heard Craig speak before, this podcast conversation between Craig Groeschel and Danielle Strickland is a must-listen. In it, Craig and Danielle discuss how when leaders are willing to pivot and think about change in more helpful ways, the dip can actually springboard your organization to new levels of success and engagement. Listen to the podcast >>
Get your tickets and mark your calendars to join us LIVE online on February 25th for The Global Leadership Summit: Special Edition. Not only will you have a chance to hear from Craig on boosting your leadership confidence, but he will also be joined by Vanessa Van Edwards, Jerry Lorenzo, Patrick Lencioni and others for 3+ hours of high-impact talks to help you get equipped with clarity of vision and new energy to start off your year.
We welcome and encourage comments on this site. There may be some instances where comments will need to be edited or removed, such as:
Comments deemed to be spam or solely promotional in nature
Comments not relevant to the topic
Comments containing profane, offensive, or abusive language
Anonymous comments
If you have any questions on the commenting policy, please let us know at heretoserve@globalleadership.org
Equip, encourage & inspire global leaders with a gift today
When you give to the Global Leadership Development Fund, your gift inspires and equips Christian leaders, facilitating transformation in some of the world's most challenging environments.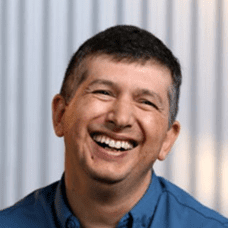 "Without your heart for giving, we could not have had the GLS in many countries like Bolivia, Ecuador, Cuba, Chile, Peru and others in the rest of Latin America."
Carlos Arroyo, South America