Published February 2, 2021
Faculty Spotlight: Fashion Designer, Jerry Lorenzo & His Creative Calling
The Global Leadership Network is excited to welcome fashion designer, Jerry Lorenzo, to our world-class leadership faculty lineup at the upcoming half-day Global Leadership Summit: Special Edition on February 25th as well as our two-day premier leadership event of the year—The Global Leadership Summit taking place on August 5-6, 2021.
Who is Jerry Lorenzo?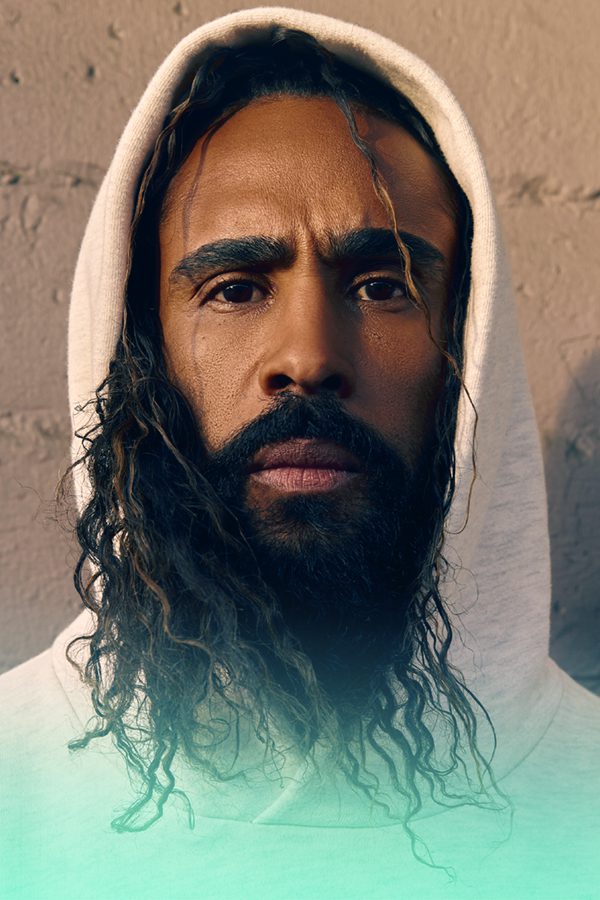 Jerry Lorenzo Manuel is an American fashion designer and founder of the renowned  fashion label, Fear of God. In 2013, Lorenzo chose fashion despite plans to follow in the footsteps of his father in sports and established his fashion label. Lorenzo's honest and opinionated approach to fashion continues to push Fear of God into an icon of contemporary American luxury.
Most recently, Lorenzo has come off a big year in a partnership with Nike and is now partnering with Adidas as the global head of their basketball division.
During The Global Leadership Summit:Special Edition you will have the opportunity to dig into leadership insights with Jerry Lorenzo as Craig Groeschel explores the leadership behind his fashion brand phenomenon. In this interview, identify how conviction, intention and empathy can drive your organization forward. Discover what core messages unify and focus Jerry's team and how overcoming internal obstacles and creating healthy habits keep us grounded and confident.
Faith, Fashion & Calling
In this excerpt from Relevant Magazine, discover the heart behind Jerry's brand, Fear of God, and how his faith impacts his brand and his leadership.
He wants to use what he does to make an impact
In the last five years, he has turned his penchant for '90s-retro fashion into one of the hottest and most innovative fashion brands in the world. But perhaps most surprisingly, he is an outspoken Christian leading a revolution in the luxury marketplace […] You've seen the Fear of God Sixth Collection on everyone from Justin Bieber to LeBron James, Gigi Hadid to Kanye. […]
Lorenzo has bigger goals than just dressing celebrities and selling nice sneakers. He wants to use what he does to make an impact, and he wants people to know the real source of the high-end designs they're wearing. […]
"When you're in relationship with Him, you're at peace with Him. But if you're not in relationship, you see those clouds and darkness as literal clouds of darkness, and there's like a literal fear. I was like, 'Man, I've got this foundation I could build a brand on.'" […]
"There was the conviction that I knew there was something missing in the market, and there was also a conviction that I needed a platform to honor Him. This is something that, even if it doesn't work, at least I'm honoring God through this." […]
And as a Christian man, I've come to the realization that your success is more determined by how you deal with the persecution.
"This is not a Christian brand, but I'm a Christian human," he says. "And as a Christian man, I've come to the realization that your success is more determined by how you deal with the persecution. It's not so much in your craft. It's in how do you gracefully deal with those who are throwing stones at you? How do you represent what you believe in those times?
"I think the persecution is going to come. I think in anything you do, especially doing something for the Kingdom, you've got to be ready for that and it's in how you deal with that, that I think ultimately you're measured by, even more so than the shape of that sneaker." For him, these clothes, materials, designs, shapes and shoes—these are all an act of obedience to a creative calling.
Read the full article by Relevant Magazine.
You have two opportunities to hear from Jerry Lorenzo this year!
On Thursday-Friday, August 5-6, 2021, join hundreds of thousands of curious, growth-minded, change-driven people like you for the premier leadership event of the year—The Global Leadership Summit!
BONUS: Buy your tickets for the GLS in August between now and February 24th, and you get a FREE ticket to our 3-hour Global Leadership Summit: Special Edition event taking place on February 25th featuring Patrick Lencioni, Vanessa Van Edwards, and GLS21 faculty, Craig Groeschel and Jerry Lorenzo.
We welcome and encourage comments on this site. There may be some instances where comments will need to be edited or removed, such as:
Comments deemed to be spam or solely promotional in nature
Comments not relevant to the topic
Comments containing profane, offensive, or abusive language
Anonymous comments
If you have any questions on the commenting policy, please let us know at heretoserve@globalleadership.org
Equip, encourage & inspire global leaders with a gift today
When you give to the Global Leadership Development Fund, your gift inspires and equips Christian leaders, facilitating transformation in some of the world's most challenging environments.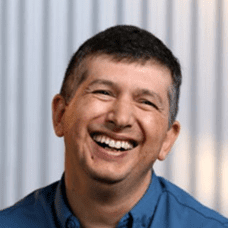 "Without your heart for giving, we could not have had the GLS in many countries like Bolivia, Ecuador, Cuba, Chile, Peru and others in the rest of Latin America."
Carlos Arroyo, South America