Published April 14, 2020
Partnering to Support GLS Prison Program Sites During the Coronavirus Pandemic
While we are all persevering through the current COVID-19 pandemic, let's not forget those who are working and living in correctional institutions across the globe—they are particularly vulnerable, facing many challenging situations within their context.
Currently, the American Corrections Association is working closely with the Center for Disease Control, the World Health Organization and prisons across the country to spread the word about COVID-19 safety procedures. As a result, several of the prisons in The Global Leadership Summit (GLS) Prison Program are in lockdown, have cut off all visitation and volunteer learning programs, and have instituted heightened safety procedures.
But in the midst of all this, the good news is, the ripple effect of the GLS is making a difference in the lives of those working and living behind bars.
At one prison site in Florida, our GLS Prison Program volunteer, Erica Averion, procured a 5-gallon bucket of hand sanitizer from a distillery and drove it to the prison so they would have enough hand sanitizer for the staff to work in safety.
Another GLS Prison Program site is working to set up a virtual book club, so the leaders housed in the facility can continue their education and reformation programming.
One state is working to get GLS talks and content played on the prison's broadcast channel to boost morale and provide leadership training while the residents are confined to their dorms and cells.
With increased cleaning and security measures being put into place, those who regularly attend the GLS are the first to be chosen by facility staff to help lead the efforts to keep the compound safe.
And outside the prison walls, we at the Global Leadership Network (GLN) are also doing our part to serve these leaders during these unprecedented times.
We recently launched a partnership with Victorious Living—a magazine dedicated to bring hope to those incarcerated and those impacted by incarceration. Through this partnership, those in the GLS Prison Program can access a FREE copy of the magazine during this crisis. Kristi Overton Johnson, an World Water Ski Champion and founder of Victorious Living, has an incredible heart for those incarcerated. She specifically wants to bring joy and hope in a time when many feel lonely and isolated.
Prison Fellowship is also accomplishing great work though their Second Chance Month Campaign. We are working together to provide our Chaplains with access to The Storehouse—a store designed exclusively for prison chaplains. This "store" provides chaplains with the ability to place a free order for Angle Tree materials, Bibles, study materials and bi-lingual articles for those in their care.
We also extended an invitation to our GLS Prison Program volunteers and corrections residents to join in Prison Fellowship's Road to Second Chances Virtual Prayer Walk. On April 18th, men and women from across the country will join together to pray for second chances. The prayer walk also features a guide for participants behind bars who would like to join their brothers and sisters on the outside in prayer.
"What can I do?" may be a question you are asking yourself right now. The answer: Pray!
Pray for the health of the corrections staff and all the men and women housed in prison facilities.
Pray for peace for those incarcerated. With visitation shut down and any potential COVID-19 patients being immediately moved into isolation, these necessary safety precautions can cause feelings of fear and loneliness.
Pray particularly for safety in jails or other short-term housing facilities. The risk of spreading disease is high in these sites due to the heavy amount of people entering and leaving.
Pray that medical supplies and treatment will be made available to those who need medical assistance.
Pray for patience for those whose court dates or release dates have been postponed.
Pray for wisdom and strength for the corrections staff bravely coming into work every day. They are in situations where they must make decisions quickly and are working to keep thousands of lives safe.
Pray for strength for chaplains, as the emotional weight of their jobs has been heightened significantly.
You can also donate!
Donating to the GLS Prison Program allows the GLN to bring more prison sites into the program. It also helps up to sustain the facilities we are already in.
Whether you join us in prayer, work or volunteer in prison, or donate to the GLS Prison Program, know that you make an impact on the lives of those who are incarcerated by reminding them that they too have value and influence!
We welcome and encourage comments on this site. There may be some instances where comments will need to be edited or removed, such as:
Comments deemed to be spam or solely promotional in nature
Comments not relevant to the topic
Comments containing profane, offensive, or abusive language
Anonymous comments
If you have any questions on the commenting policy, please let us know at heretoserve@globalleadership.org
Equip, encourage & inspire global leaders with a gift today
When you give to the Global Leadership Development Fund, your gift inspires and equips Christian leaders, facilitating transformation in some of the world's most challenging environments.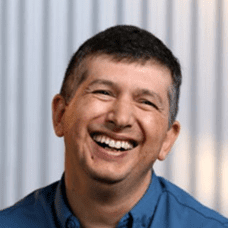 "Without your heart for giving, we could not have had the GLS in many countries like Bolivia, Ecuador, Cuba, Chile, Peru and others in the rest of Latin America."
Carlos Arroyo, South America