Published May 24, 2021
Top 7 Reasons Ministry Leaders Attend The Global Leadership Summit
Focused on the belief that the Church is the hope of the world, The Global Leadership Summit (GLS) has been bringing ministry leaders together to ignite transformation through their churches and in their communities since the early 1990s. With rich leadership learning and inspiration attracting thousands of people year after year, the GLS has grown to reach hundreds of thousands of leaders in business, nonprofit work, healthcare, education and government, making the GLS unlike any other leadership conference in the world today.
Here are the top 7 reasons ministry leaders attend The Global Leadership Summit: 
1. A diverse, world-class leadership faculty has a wealth of leadership experience we all can learn from.  
The 2021 world-class leadership faculty, including notable names like Craig Groeschel, Bianca Juarez Olthoff, A.R. Bernard, Rich Wilkerson, Jr. and many others, will bring their expertise from their latest research and experiences for two days of rich, inspiring learning relevant to today's challenges and context.
2. Opportunity to gain fresh perspective, new insights and alternative solutions to everyday obstacles. 
There's no other conference that brings together such a diverse faculty, while also convening such a diverse audience of curious, growth-minded men and women from around the world—this makes the GLS a great opportunity to invest in your own personal leadership growth, as well as the growth of your team. With perspectives brought to you from outside of your regular ministry environment, you're able to discover new solutions to some of your everyday problems.
"I really do believe that The Global Leadership Summit is one of the greatest intersections of leadership types and styles in the world today. All of the leadership principles apply—it speaks to the soul and it speaks to the mind. It reminded me I'm not alone and gave me tools I could use." – Michael Todd, Pastor, Transformation Church
3. Attendance and application of new leadership principles create positive, tangible change. 
Feedback from our attendees and research outcomes speak for themselves. In 2017, an independent research firm, Excellence in Giving, cited an overwhelming positive return on investment for those who attended The Global Leadership Summit.
Here are just some of the highlights we discovered:
68% "agree" or "strongly agree" the GLS improved their productivity
81% "agree" or "strongly agree" the GLS improved their job satisfaction
74% "agree" or "strongly agree" the GLS improved the quality of their work
62% "agree" or "strongly agree" the GLS materials helped them teach others about leadership, with an average of 47% other people being trained in the last two years
"The Summit is so professionally done and applicable in any vocation and any role in leadership. My team and I are always inspired. For me personally, the Summit has been a big part of my story to help empower me to use my voice."– Cathy Bruce, Pastor, Hope Nomad
4. The Summit is a great addition to your leadership development program for you and/or your staff. 
The Summit is a great opportunity to invest in your own personal leadership growth, as well as the growth of your team. In doing so, you add value back into your staff and allow people to develop a common leadership language, which ends up creating a better ministry culture, improving job satisfaction and increasing innovation and productivity to drive your ministry forward and reach more people.
"Every year, I leave the GLS inspired. Over the last 10 years of attending the Summit, I've seen our missions and ministries explode. And right now, we're doing things in Mexico on a regular basis, and we're supporting over 15 missions all over the world. One of my members said it perfectly: 8 years ago, we had one great leader. Now we have 300 great leaders." – Raul Elizondo, Pastor, New Life Baptist
5. The Summit is more than a conference about leadership principles, it also provides a dose of encouragement and inspiration to carry you through the year. 
Attracting an audience from every walk of life from Christians and non-Christians alike, the Summit focuses on curating a world-class faculty that delivers leadership principles that can be applied in almost any context with an important element of hope and encouragement that is often missing from strictly training-focused conferences. It creates a safe place to invite people from various faith walks, giving them space to learn from a wide range of perspectives.
"The Summit is a living, breathing example of what can happen when the Church leads in its community. I was inspired by the courage and tenacity that leaders showed as they leaned into their calling, and in many ways felt like I had found my tribe. The GLS inspired me to be bold about working with all leaders of our city whether they have a Christian faith or are somewhere along that journey."– Tracey Beal, Executive Director, School Connect, Pastor of Community Development, Pure Heart
6. The Summit provides the opportunity to network with values-based, growth-minded men and women in your local community. 
The Summit creates an opportunity for pastors and ministry leaders to come together with key stakeholders and members of their community from an array of diverse backgrounds. And because this event attracts values-based, growth-minded men and women, the networking that occurs naturally turns into valuable relationships and connections moving key community initiatives forward.
"At the 2017 Global Leadership Summit, we presented a vision video about the challenges we faced in our community and had over 100 people sign up for what became a strategic planning session. Out of that came three critical issues that we committed to tackling in Danville: family and parenting, mental health and substance abuse. The Summit was a call to action, bringing together all these people who had a heart for our community but were stuck working in their own silo. Now, everyone has their eyes on Danville, and in 2019 we were honored to be recognized by the Governor's Hometown Award—all because of a vision inspired by the Summit." – Dale DeNeal, Executive Minister, Second Church of Christ
7. The cost-benefit for leadership development is extremely high. 
With a maximum ticket price of $209 per individual, the cost-benefit is extremely high. Compared to other business and leadership conferences available, the value you get from the GLS is often greater than other comparable conferences that cost upwards of thousands of dollars to attend.
"Make the investment to attend the Summit! If you can find a local host site nearby [or attend online], you don't have to travel, pay for a hotel or be away from your family. And why not come and learn with other leaders in your community? If you aren't on a team that is going, go anyway! Form a team and learn together, unpack the event together and see your community changed when you are all on the same page, fighting the same battles and trying to make a difference for God and for the posterity of your community and your children's sake." – Chris Moore, Bi-vocational Pastor, Bible Fellowship Church
Clear your schedule and mark your calendars for Thursday and Friday, August 5-6 at The Global Leadership Summit! Get your tickets today >> 
We welcome and encourage comments on this site. There may be some instances where comments will need to be edited or removed, such as:
Comments deemed to be spam or solely promotional in nature
Comments not relevant to the topic
Comments containing profane, offensive, or abusive language
Anonymous comments
If you have any questions on the commenting policy, please let us know at heretoserve@globalleadership.org
Equip, encourage & inspire global leaders with a gift today
When you give to the Global Leadership Development Fund, your gift inspires and equips Christian leaders, facilitating transformation in some of the world's most challenging environments.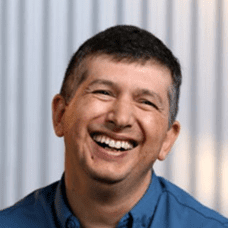 "Without your heart for giving, we could not have had the GLS in many countries like Bolivia, Ecuador, Cuba, Chile, Peru and others in the rest of Latin America."
Carlos Arroyo, South America