Published November 18, 2020
What if There Were GLS Events in Every City, in Every Language…
I continue to be amazed and deeply humbled by what God is doing through the Global Leadership Network around the world. I'm in awe as I listen to people's stories and experiences—whether they are a CEO, a pastor, a parent or even incarcerated; whether they live in rural Honduras or in Chicago; or whether they're leading a church of 20 or managing a staff of thousands.
I'm equally excited to partner with you to see these stories multiplied around the world.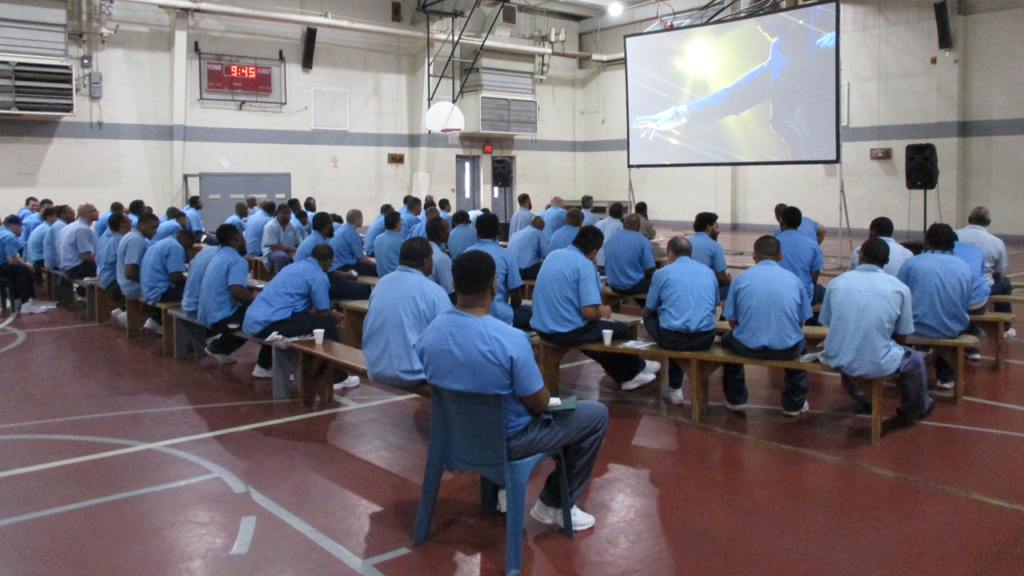 My friend Dale DeNeal pastors a church in Danville, Illinois. Since attending and hosting The Global Leadership Summit (GLS) at his church, not only have they taken action on a vision to serve their local community beyond the walls of their church building, but they've also brought the GLS to leaders in the Ivory Coast and started serving there through a dental clinic. Dale's church was also one of the first to bring the Summit event into a prison—the impact is changing the lives of the incarcerated and their families. See Dale's Full Story >>
What has become evident through stories like Dale's is that exposure to the leadership insights and inspiration through the GLS is a game-changer in people's lives—tapping into their potential, inspiring their vision and expanding their leadership so that they can become a catalyst for change. All it takes is one new idea or challenge—inspiring people to stand up, to act, lead or step into the unknown.
Leadership changes everything.
Everything rises and falls with leadership. Great leaders bring out the best in us. But sadly, the opposite is also true. Poor leaders can destroy potential, livelihoods and even eternities.
"Transformed people transform people." – Richard Rohr
I don't have to tell you our world is in crisis. You see it every day. There is abuse, poverty, hunger, corruption… and how is it possible there is still slavery in our world? These are the things that break God's heart.
But there is a solution.
Think about the impact of a good leader on an entire church congregation, business, industry, community or even an entire country.
I want to invite you to dream with me for a moment…and dream big.
The vision of the Global Leadership Network is to reach 1 million people who will use their influence for good and then in turn transform the lives of 100 million more.
What if there were GLS events everywhere — from churches, businesses and community centers, to schools, prisons and homeless shelters—in every city, in every country?
What if there were hundreds of thousands more people —including youth — engaging with the Summit whenever, however and wherever it makes the most sense for them?
What if we reached people in every language here in the U.S. and around the world so that folks can experience these powerful leadership insights in their own language?
Are you ready to join us on the journey forward?
If we truly believe leadership changes everything, we better get busy! If we are going to change the world, we better start equipping more people to exercise their influence and leadership for good wherever they are.
In fact, your influence can change the world.
"Transformed people transform people." – Richard Rohr
Transformed people transforming others is the way we're going to see change ripple out across the world—starting in our homes, then in our churches, businesses, governments, schools, hospitals, prisons, communities and our countries.
But we need your help. New growth is going to require an all-out effort from all of us—it also requires equipment, technology, volunteers, staff and additional resources. This is where you come in.
You have an incredible opportunity.
I say all the time that leadership is influence and everyone has influence. But I want to make sure you understand that idea includes you too—you have influence. And your influence really matters. In fact, your influence can change the world. You can be the one to inspire vision, expand leadership—and ignite transformation around the world.
Will you join us to become part of the unfolding story to reach a million people with world-class leadership development tools and encouragement? Your gift of any size makes all the difference. Every penny matters.
Thank you for prayerfully considering your gift to the Global Leadership Network before the end of the year!
As we aim to raise another $2M before the end of the year, your year-end gift of any size makes all the difference! Whether you decide to give $10 or $1,000, every gift matters! Give your tax-deductible donation online at GlobalLeadership.org/Give before the end of the year to make your gift count in 2020!
We welcome and encourage comments on this site. There may be some instances where comments will need to be edited or removed, such as:
Comments deemed to be spam or solely promotional in nature
Comments not relevant to the topic
Comments containing profane, offensive, or abusive language
Anonymous comments
If you have any questions on the commenting policy, please let us know at heretoserve@globalleadership.org
Equip, encourage & inspire global leaders with a gift today
When you give to the Global Leadership Development Fund, your gift inspires and equips Christian leaders, facilitating transformation in some of the world's most challenging environments.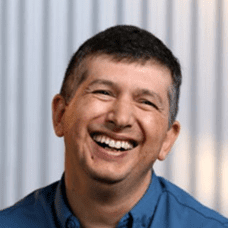 "Without your heart for giving, we could not have had the GLS in many countries like Bolivia, Ecuador, Cuba, Chile, Peru and others in the rest of Latin America."
Carlos Arroyo, South America