Published June 3, 2021
Why Military Leaders are Attending GLS21
Over the last 25 years, The Global Leadership Summit reach has grown to attract leaders from various industries. What started as a leadership conference primarily for ministry leaders, has expanded into the premier leadership event of the year for an audience with backgrounds in business, nonprofit work, healthcare, government, education and the military.
Now with the invitation for active members of the military to attend the Summit at a reduced rate, this event not only honors the service of our military, but also equips and encourages them in their leadership growth as they continue to serve their country.
It's about building into the whole person.
"When I got into the Air Force, the goal was to be the best fighter pilot on the planet," said Mark Schmidt, from the U.S. Air Force. "Then I started looking to people I worked with—they were really good at flying the jet but some of them were in a very broken state. When somebody develops you in the military, they focus on career progression, but that doesn't allow for growth in other areas, the overall growth of the human being. We see it time and time again in our community—people are so good at being a fighter pilot, but they're missing these other critical elements."
When Mark Schmidt took on a new role as a squadron leader, he began looking for ways to serve the whole person, including leadership development opportunities like The Global Leadership Summit to equip and encourage his pilots, not just for their role as a pilot, but also for their life. It's about building better leaders wholistically. The results of building into and caring for each member of Mark's team led their squadron to become a model in the Air Force, impacting their overall climate and culture for the better!
It's about gaining a fresh perspective from a diverse audience.
The Global Leadership Summit faculty includes a wide range of diverse voices providing practical leadership insights and great encouragement for men and women in every industry. With an opportunity to hear from entrepreneurs, social scientists, business leaders, professors, ministry leaders, mental health professionals, designers and economists, a wealth of rich learning offers opportunity for a brand-new perspective on your unique role.
It's the opportunity to hear from Retired 4-Star Army General, Stanley McChrystal.
Among our incredible world-class faculty, we're also excited to introduce Retired 4-Star Army General Stanley McChrystal to The Global Leadership Summit stage in 2021. The wealth of leadership learning we can gain from General McChrystal's expertise is worth many years of advanced degrees and experiences ranging not only from his military background, but also his business background.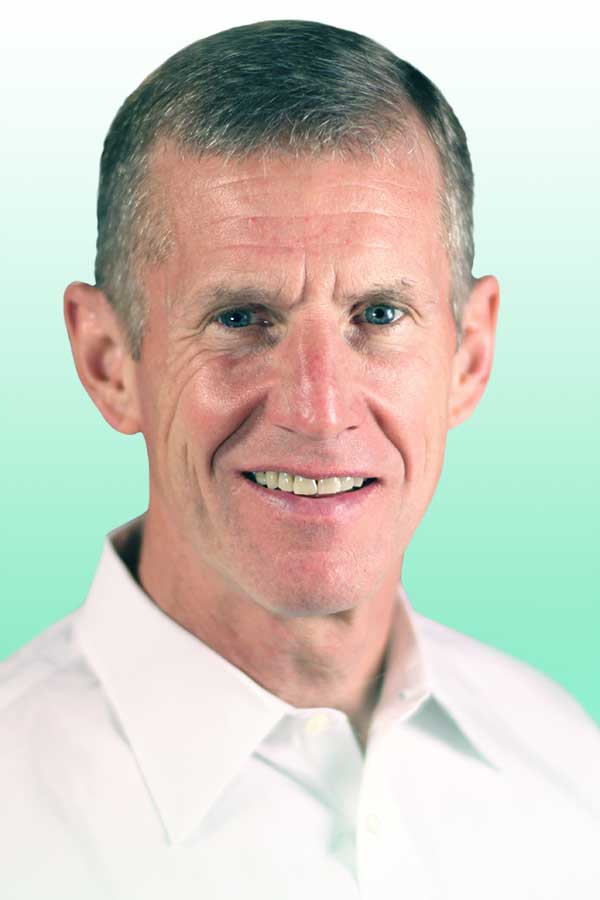 Recognized as a transformational leader with a remarkable record of achievement, Stanley McChrystal is widely praised for leading a comprehensive counterterrorism organization that fused intelligence and operations, redefining the way military and government agencies interact. Over the course of his career, he led a number of elite organizations including the International Security Assistance Forces, Joint Special Operations Command as well as the 75th Ranger Regiment. In 2009, the President of the United States and the Secretary General of NATO appointed him to be the Commander of U.S. Forces Afghanistan and NATO ISAF. His command included more than 150,000 troops from 45 allied countrie
Since retiring from the military, McChrystal founded the McChrystal Group to deliver innovative leadership solutions to businesses and multinational corporations around the world in order to help them build stronger teams and succeed in challenging, dynamic environments. A passionate advocate for national service, McChrystal is also Chairman of Service Year Alliance. Additionally, McChrystal is a senior fellow at Yale University's Jackson Institute for Global Affairs, where he teaches a course on leadership. McChrystal is the author of New York Times best-selling books, My Share of the Task and Team of Teams: New Rules of Engagement for a Complex World. McChrystal is also the co-author of The Wall Street Journal best-selling title, Leaders: Myth and Reality.
NOTICE: Active Military receive reduced rates to attend GLS21!
If you (or someone you know) is an active member of the military and interested in developing your leadership skills to influence positive change within your sphere of influence, mark your calendars for August 5-6, 2021 and get your reduced rate tickets today. Simply click on the Student/Faculty/Military affiliated link during your registration process and choose "Military" to receive the reduced rate of $99 ($110 off the regular individual rate of $209).
We welcome and encourage comments on this site. There may be some instances where comments will need to be edited or removed, such as:
Comments deemed to be spam or solely promotional in nature
Comments not relevant to the topic
Comments containing profane, offensive, or abusive language
Anonymous comments
If you have any questions on the commenting policy, please let us know at heretoserve@globalleadership.org
Equip, encourage & inspire global leaders with a gift today
When you give to the Global Leadership Development Fund, your gift inspires and equips Christian leaders, facilitating transformation in some of the world's most challenging environments.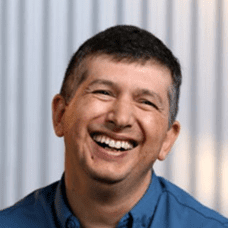 "Without your heart for giving, we could not have had the GLS in many countries like Bolivia, Ecuador, Cuba, Chile, Peru and others in the rest of Latin America."
Carlos Arroyo, South America