Founder & President
| The Table Group, Inc.
I'm tired of hearing about servant leadership because I don't think there's any other kind of leadership.
Patrick Lencioni
About the Author(s)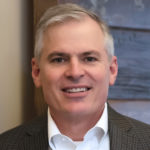 Founder & President
Patrick Lencioni is the author of eleven best-selling books with more than five million copies sold, including The Five Dysfunctions of a Team. Dedicated to providing organizations with ideas, products and services that improve teamwork, clarity and employee engagement, his leadership models serve a diverse base from Fortune 500 companies to professional sports organizations to churches.
Years at GLS 2003, 2006, 2011-2014, 2016, 2019