Founder and Senior Pastor
| The Potter's House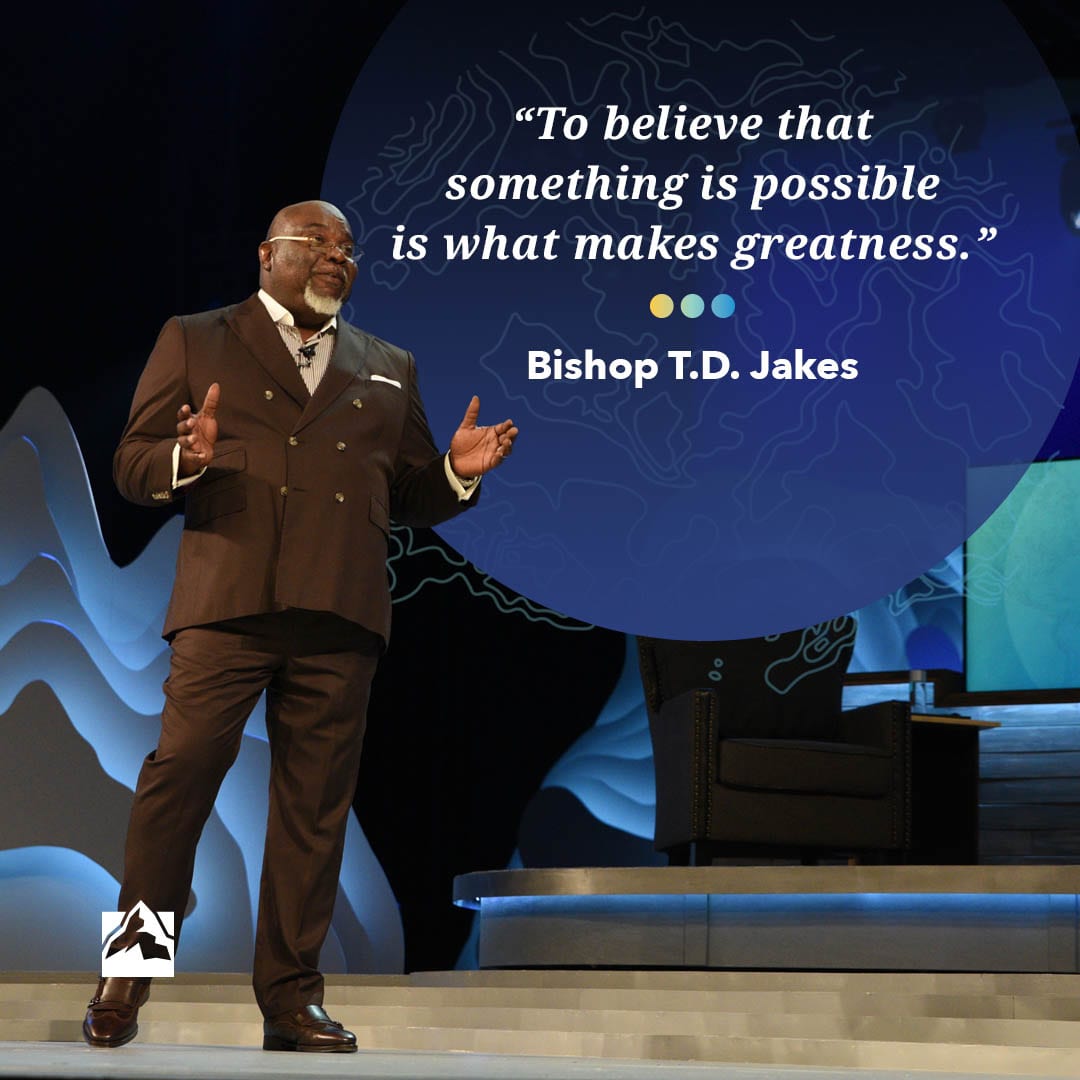 To believe that something is possible is what makes greatness.
Bishop T.D. Jakes
About the Author
Founder and Senior Pastor
Bishop T.D. Jakes is a visionary, provocative thinker and entrepreneur who serves as senior pastor of The Potter's House, a global humanitarian organization and 30,000-member church. Named "America's Best Preacher" by Time Magazine, Jakes' reach and presence spans film, television, radio and books, including his most recent, New York Times bestseller, Destiny: Step into Your Purpose and his latest film, Miracles from Heaven, starring Jennifer Garner.
Years at GLS 2004, 2010, 2016, 2018